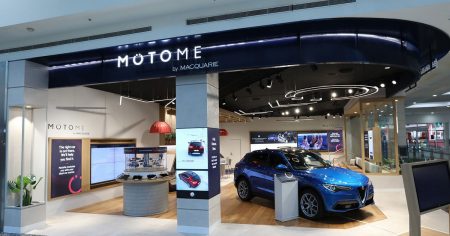 A first of its kind in Australia, Macquarie Leasing recently unveiled a multi-brand car-buying retail experience at Hornsby Westfield. The store, named MotoMe, was designed based on the identification of consumers' preferences, such as a desire to reduce time spent visiting multiple dealerships and ease of comparison between brands. Currently, Fiat and Alfa Romeo are displaying their vehicles at MotoMe and other car brands will follow on a rotation basis.
In addition to being able to see different brands, shoppers will have access to financial and car specialists as well as the MotoMe online portal, which provides a comparison tool, budgeting calculator and the option to book a test drive, among other features.
In South America, it is very common for shopping centres to explore other land uses which can complement the retail business, such as large clinical centres, hospital facilities and office towers. Particularly in the motor vehicle sector, one of our clients, Mall Plaza, offers to its customers the multi-brand car store Autoplaza in several of its shopping centres located in Chile, Peru and Colombia. Being located within their multi storey car parks, it is a good use of excess parking supply, which cannot be readily adapted to other retail uses.
In Brazil, shopping centres often host "car fairs" at their car parks. Lasting a couple of days, dealerships showcase their vehicles (new and used) and offer special deals to those attending the "car fair". In this case, the customer has the advantage of talking to many different dealerships in one place and the shopping centre benefits from the extra traffic generated by the event.
Changes in the customer buying processes, including valuing experiences over ownership and the increase of online shopping, requires changes in the bricks and mortar retail space. The exploration of alternative land uses is a great place to start.
Related content:
Presentation: Is the mall dead?
Article: The power of experiences
Photo Credit: Macquarie Group