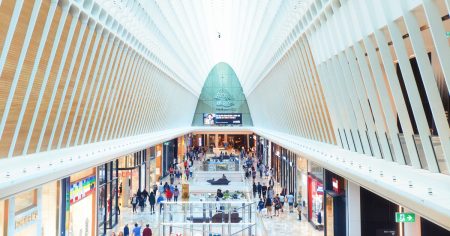 The title of Cristina Lynn's presentation at the 2018 World Parking Symposium (WPS) was "Is the mall dead?" and addressed the issues and challenges that bricks and mortar retail centres are facing in the light of the push from online retailers and how the two can continue to thrive side by side as two parts of the same equation.
Cristina analysed trends related to the shift from suburban to inner-city living, consumer shopping behaviour and the experience economy to understand the current landscape. The key finding is that malls as we currently know may not exist in the future but there will certainly be destinations where people will go to not necessarily shop but have enjoyable experiences.
As consumers change their shopping behaviour, where they live and how they move around parking demand will also change. This results in implications to parking design, planning and strategy. For instance, car parks are an important part of the customer experience and strategies can be put in place to turn them into a valuable source of differentiation.
The WPS XI was held in Berlin, Germany, 24th to 27th June 2018.
Download Cristina's presentation and to check out the highlights of the symposium: