Andrew Morse
Partner and Senior Traffic Engineer
I am a qualified Civil and Traffic Engineer and a member of the Australian Institute of Traffic Planning & Management (AITPM) and the Institute of Public Works Engineering Australia (IPWEA).  I have broad experience within the field of traffic engineering following my involvement with a variety of projects in the UK, Bangkok and throughout Australia.
I originally trained as a Civil Engineering Technician with Ove Arup & Partners in Bristol, England, where I had the opportunity to work in a wide variety of civil engineering projects, however it was traffic engineering that interested me the most, and so I specialised in this field. Having been with Arup for 5 years, I was given the chance to join Pinnacle Transportation in 1998, a new company just being set up.
In 1999 I relocated to Sydney to assist Pinnacle with an 8 month project in Sydney at the conclusion of which I decided to stay in Australia. Since that time I have continued to be involved the sector as a Senior Consultant, overseeing many projects covering a wide variety of property types and sizes.
I am lucky enough to act as an Expert Witness to the Land & Environment Court and the Supreme Court when required.  I am also a Senior Road Safety Auditor and have undertaken a number of Safety Audits of all stages of road design and construction projects.
At ptc. I am able to combine my traffic expertise with the team's parking services, something I believe is quite unique in Australia. I have been developing modelling skills with a new product which will allow us to model pedestrian and vehicle movements within and around developments.
Besides being a Traffic enthusiast I am a keen music producer wannabe working from a home studio, which brings me into contact some talented and interesting artists and musicians.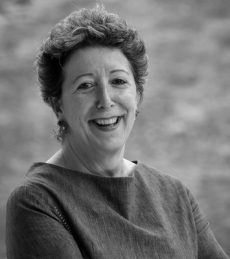 Cristina Lynn
Managing Partner
What started out as a "temporary" engagement back in 2003 continues to be the most interesting and exciting professional career moves I have ever made. My years in parking have flown by and I am happy to say that the more I know about the industry the more I find it stimulating and challenging.
In what seems like a couple of lifetimes ago I gained a degree in Business Studies and subsequently qualified as a Chartered Accountant. My years with Ernst & Young gave me the opportunity of not only developing my auditing and consulting skills but also to travel extensively around Europe from a base in Verona, Italy. I was the first woman to be promoted to Senior Manager in the Italian practice. So not only did I learn skills regarding procedures and controls but also how to relate to a diversity of clients in different industries, how to communicate in several languages and how to appreciate a good meal and a great glass of wine! All these skills have come in very handy in my parking "life", most recently in the acquisition of a number of projects out of South America.
At ptc. I seek to broaden the horizons of consulting in a very specialized niche by giving clients the opportunity not only to interact with a team of professionals each bringing their own special set of skills but by providing a platform where each of the specific areas of specialization can work together to achieve higher level of returns.
Apart from my specific involvement in the business, I have spent 10 years on the Board of Parking Australia of which I was the President until November 2017. I previously held the roles of Vice President and Treasurer. You can check out some of the highlights of my work with PA at this video: Farewell PA
I keep up with developments in the international arena by membership of the World Parking Symposium Board of Advisors and of a number of industry bodies (International Parking Institute, British Parking Association, Parking Consultants Council) and by attending and speaking at conferences and events.
Dave Salangsang
Civil Engineer
After years of working in the construction industry of Civil and Architecture, I joined ptc. to expand my knowledge and skills. It has been an excellent experience so far working with a team of professionals. Having a degree in Civil Engineering with minors in Transportation Engineering, it was a good opportunity for me to pursue the transportation sector by working at ptc. Transportation, traffic, and parking play a huge role in our daily lives. Designing for efficiency, innovation and practical solutions is intellectually challenging and fulfilling, especially when you know you are creating a positive impact on clients' business and on the community, one development at a time.
David Kui
Business Analyst
I have been with ptc. for over four years now, since graduating from the University of Sydney and I can honestly say it has been an amazing journey.
With a background in Accounting and Finance, I provide data support for the whole team by using my analytical skills and the insights of key data. I am also trained in Excel VBA and other analytical tools (i.e. Tableau) to provide additional value to the team and our clients.
Playing with data minions really inspires me to keep expanding my experience with the company. Every time I dig the gold nugget out from messy data, I feel very satisfied and happy.
"Stay foolish, stay hungry" as the Dean said in my graduate ceremony; I hope to contribute more to ptc.'s big family and create more value for all clients.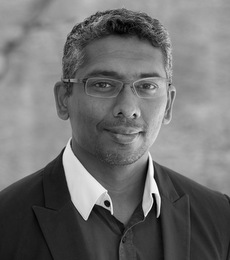 Dev Anand Dorasamy
Consultant
After working for 5 years as a management consultant in a multinational firm, I was drawn by the warmth of the ptc. family to join their team. I have had many careers in distinct fields, including copy writing, airline operations, financial public relations, investment promotion and research consultancy. Drawing from lessons learned, together with my MBA from the Melbourne Business School, I bring a very open mind and strong analytical skills to provide insights that may be hidden between the "parking" lines.
I particularly enjoy demystifying ambiguous situations through research and good old fashioned brain storming. I am fascinated by what impact technology advancements in transport, such as driverless cars and electric vehicles, will have on the mobility patterns and consequently the parking industry.
Despite being relatively new to the parking industry, I am always looking to innovate on how we deliver value to clients and improve our deliverables. When out of the office, I am an avid footballer (I refuse to ever call it soccer), a die-hard Liverpool FC supporter and a part-time inventor of Aran Blocks (an educational toy).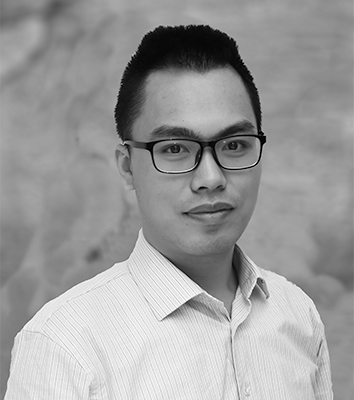 Eric Lei
Graduate Traffic Engineer
Originally working in the construction industry, I had the opportunity to be exposed to traffic engineering where I became interested in progressing further in this industry. I continue to develop and improve my skills in AutoCAD, SIDRA modelling, and report writing, by being involved in different stages of various projects ranging from residential, commercial to industrial developments.
Outside of work, I enjoy cooking and playing basketball. I also enjoy travelling to experience different cultures and cuisines with friends.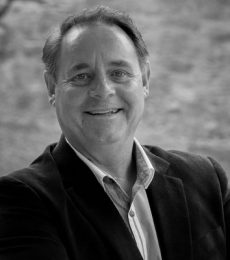 Grant McLean
Senior Consultant
After joining the parking industry in 1987, I have been intimately involved in most aspects of car park technology applications in addition to car park operations and management. Initially involved in the delivery and maintenance of technology projects, I advanced into service management and sales management positions over the years. This real world experience in the industry has been invaluable as my exposure to different projects, specific client goals and witnessing the continual advances in technologies over the years allows me to provide valuable insight, perspective and measurable outcomes.
Now, after 30 years in the industry, my work at ptc. has given me the opportunity to develop and share my knowledge and expertise with our clients, but also with our other consultants ultimately ensuring that all aspects of a particular project can be assessed holistically. This commitment was recently recognised by Parking Australia, from whom I received the Individual Award of Excellence, of which I am extremely proud.
A healthy life balance is important for me so I am equally passionate about continuing to develop my finger style blues and slide guitar talents and will continue to reserve that little bit of time to continue my interest in landscape photography and 4 x 4 exploration of some of the most remote areas of Australia.
Henry Li
Traffic Engineer
What started off as an internship has grown into something much more. Working closely with the team of experienced professionals at ptc. has allowed me to expand my horizons and develop a strong foundation in the field of transportation and traffic engineering.
During my time at ptc., I have developed a deeper understanding of the creative engineering and consulting solutions ptc. offers to our valued clients. I have been involved with a range of car park and signage design, traffic impact assessments, parking demand studies as well as having the opportunity to hone my CAD and traffic modelling skills.
As a graduate from the University of New South Wales with a Bachelor of Engineering (Civil), I am excited to delve into the traffic and parking realm as a member of the ptc. team.
In my leisure time, I am an avid baker and am usually entrusted with the responsibility of whipping up a celebration cake or sweet treat for any special occasion. Aside from cooking, I am always discovering the intricacies of the natural world and expressing my creative freedom through painting and photography.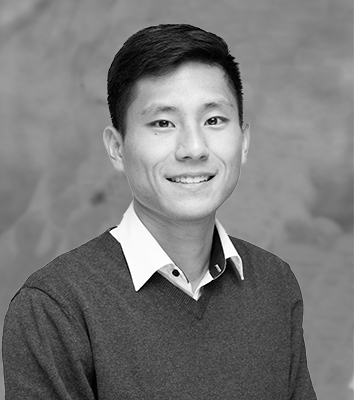 Jae Jeon
Graduate Traffic Engineer
The ability to work with highly experienced professionals here at ptc. has definitely expanded my knowledge and experience within the traffic industry. I've been provided the opportunity to develop my skills in AutoCAD and SIDRA by being involved in different stages of various traffic related projects.
I believe that the innovative solutions that we provide to clients will play a crucial role within the traffic and parking industry as we continue to deal with the overarching issue of overpopulation. When out of the office, I enjoy playing the sport of OzTag and would love to consider myself a passionate fan of St George Illawarra Dragons (the real footy).
Kasia Balsam
Traffic Engineer
Born in Lodz - Poland, educated in Darmstadt - Germany and now having moved to Sydney, many would say I am living the dream. I graduated with a master's degree in civil engineering (majoring in traffic and transport) from The Technical University of Darmstadt. Through my work in Germany I have developed skills in traffic, road surface condition and dilapidation surveys, including planning, staffing, execution, data analysis and traffic prognosis. The projects were commissioned by both government organisations and private sector groups.
During my travels I managed an accommodation business in Far North Queensland, through which I experienced and embraced the importance of customer service and to think outside the box. I love to be thrown into the deep end because I love the challenge of finding the best possible solution.
Apart from engineering I enjoy travelling through less developed countries to experience untarnished people, cultures and creatures. When possible, I take every opportunity to scuba-dive; I am aiming to complete my first half-marathon; and most recently I have taken up the science of baking.
As a new addition to the ptc. team I have accepted the challenge of pursuing traffic engineering excellence (even if it's on the "wrong" side of the road).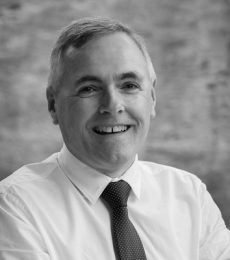 Kelvin Worthington
Senior Consultant
I joined ptc. 10 years ago following 25 years in business and corporate banking in the UK and Australia.  Being a parking consultant has given me the opportunity to think outside the box, something bankers are not usually required to do! I have also become something of a parking 'tragic', viewing every car park from the point of view of what brand of equipment is being used, signage and wayfinding around the car park, parking guidance systems etc. I even once suggested to my wife that we travel 40kms to visit a certain shopping centre so that I could show her the "marvellous parking guidance system" installed there! I think she felt there were much better reasons for visiting a shopping centre than looking at a car park.
Combined with my passion for parking, I bring to projects a passion for delivering the best possible service to our clients so that they are delighted with the outcomes. If I achieve this, I am a happy man.
Outside of the parking realm I am usually to be found writing books, reading books, exploring the beautiful harbour foreshore and beaches around Sydney, and wetting a line in the (occasionally successful) pursuit of the harbour inhabitants. I have also been known to sing in our church choir (baritone).
Laura Meirelles
Marketing & Business Development
I'm a marketing professional with 10 years' experience. For the last six years I have worked in the parking industry (initially in Brazil and now in Australia), which has certainly changed my perception about parking lots. I have come to realise that parking is a complex and challenging industry, connected with one of the most current issues facing today's cities: urban mobility.
Regarding my marketing background, I have developed online and offline strategies working with an integrated marketing approach. My key areas at ptc. revolve around the development and implementation of our communication strategy.
I also enjoy continuing to develop my skills; following a bachelor degree in business administration, I completed a post-graduate course in business competitive and strategic intelligence and recently I concluded a Master of Marketing course at UTS.
Apart from my professional life, I enjoy going out with my family and friends, appreciate Italian cuisine and love to read a good book.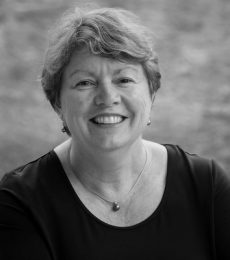 Mary Seymour
Senior Consultant
As a qualified chartered accountant with 25+ years in accounting and financial services, what led me to ptc. almost five years ago?
Following a long friendship with Cristina which outlived our children's common school and various semi – professional roles in P & C Committees, a fortuitous encounter in the Mosman high street led me to a new career.
I was looking for a change from my most recent role as Head of Shared Services at BNP Paribas Securities Services, and Cristina suggested ptc. could provide that change. As a small organisation with a diverse range of clients, serviced by a team of professionals passionate about what they do, the challenge was one I was keen to pursue.
Five years later I have been able to apply my financial background, strong analytical skills and pragmatic problem solving approach to work with the team to deliver our clients' desired outcomes. The increasing range and scope of the projects undertaken by ptc. and the team's "can do" attitude continues to motivate me to be part of this niche business.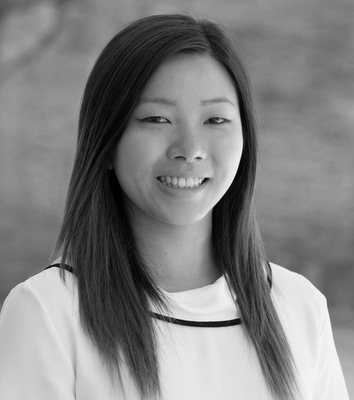 Shana Cai
Graduate Traffic Engineer
I had my first taste of traffic engineering and transport planning during my first internship at a local Council. This experience led me to pursue a career in traffic engineering with great interest, which helped me find my way to ptc.
I am blessed to have been exposed to many challenges during my time at ptc., working alongside a team of passionate professionals. The satisfaction and fulfilment I experience in providing efficient and innovative solutions for our clients fuels my passion. I have enhanced my skills in AutoCAD, traffic modelling, design reviews and report writing through being involved in a variety of projects including traffic impact assessments, construction traffic management plans, pedestrian access and mobility plans, car park designs and parking studies.
Outside of work, I enjoy travelling, trying different amazing cuisines, and exploring new cultures. Dancing is a good way to wind down and squeeze in a bit of 'physical exercise'. I also love playing board games and mahjong with friends and family, strengthening our bonds through laughter and banter (and breaking them at the same time… just kidding!).
Steve Wellman
Senior Civil/Traffic Engineer
In writing this bio, I had a look back at the past 20 years of my career of which more than three have been as Senior Traffic Engineer at ptc. I continue to be surprised at the diversity of projects I have been involved in, ranging from small rural signage improvements to major urban motorway and intersection upgrades.
During this time I have also been involved in various roles in the design and management process from Engineering Technician at a local authority to Project Manager at a Ministry of Defence site. Following my relocation to Australia in 2009 I have undertaken the design and management of a number of private and public sector road improvement schemes.
Working my way through the various stages of the design process as both client and consultant, I have an in-depth understanding of the 'Project life cycle', and possess the skills to understand our clients' needs and expectations, and match these to deliver the required project outcomes.
When I'm not boring my wife with engineering talk, I am an avid football (soccer) fan, waking in the small hours to follow Arsenal and composing my weekly blog 'The Far Side View' on www.gunnerstown.com.
---
Steve participated in the "Beer with an Engineer" podcast in October 2018. Click here and listen to Steve talking about his experiences as a Civil and Traffic Engineer as well as his views on Sydney traffic and transport planning.
---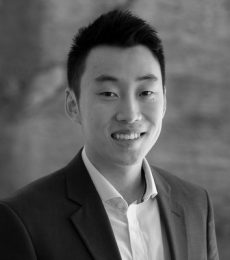 Sunny Hong
Graduate Engineer
Being able to work at ptc. with a group of experienced professionals has allowed me to further expand my knowledge and experience within the traffic industry and also develop a strong understanding of the importance of providing innovative solutions to clients. As communities begin to deal with issues such as overpopulation, I believe that traffic and parking consultants will play a crucial role.
The projects I have been involved in, such as reviewing car park designs, have allowed me to improve my CAD skills and develop innovative solutions which could optimise space and reduce costs for clients.
Aside from working, I enjoy playing sports such as tennis, soccer and basketball. I also enjoy travelling and experiencing other cultures with friends and family.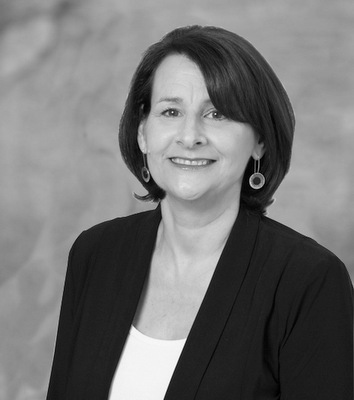 Susan Lucas
Business Manager
My background is in finance, and I have been working as a consultant to small business and not-for-profits for the last 15 years. My areas of expertise are around financial management and reporting, process improvement, and the use of software needed to run a business and provide timely and useful management information. In addition to these financial-related responsibilities, I am also responsible for the HR function. It is a pleasure to be back working with Cristina, Andrew and the committed team at ptc., supporting the partners through the company's continued growth. Outside of work, I enjoy overseas travel, and have a particular passion for Italy and all things Italian!
Susie Paul
Accountant
I have been part of the ptc. team for almost two years now in an accounting and client administration role. In that time I have come to know all our clients and our projects and my objective is to bring some order to the activities of a busy and growing office.
On my road to ptc., I worked with a variety of people from a cross section of industries, from photography to the construction industry.  There is always one constant path in my life – keeping track of the finances.
I completed an Advanced Diploma in Accounting after having pursued a career in retail.  I also have a love of travel, French and spending precious time with my family.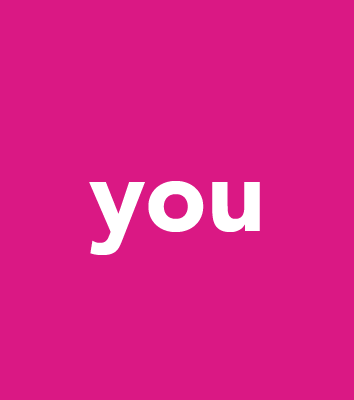 Work at ptc.
New Team Member
Do you have experience with transportation, parking, traffic engineering and/or customer journey?
Are you interested in working at a diverse, respectful and nurturing environment?
Would you like to be part of our next phase of growth?
Learn how to apply to a position at ptc.