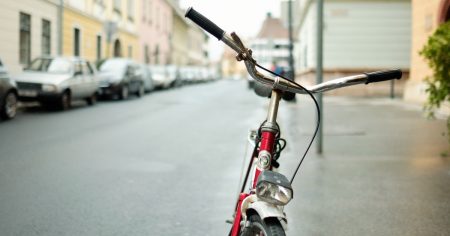 According to 2016 Census data, only 1.1% and 3.9% of Australian commuters chose cycling and walking to work respectively. These active mode rates remained practically constant since the 2011 Census (1.2% and 4.2%).  In other capital cities the percentage of commuters walking or cycling ranges from 3.8% (Perth) to 8.4% (Canberra).
However, as reported by The Conversation, some suburbs tell a different story. "In Melbourne's "top cycling suburbs" (Fitzroy North and Carlton North/Princes Hill) cycling rates are as high as 15%. Similarly, in Brisbane's "top cycling suburbs" (West End and Highgate Hill), about 8% of people cycle to work. Sydney's cycling rates are only 5% even in its "top cycling suburbs" (Erskineville/Alexandria and Newtown/Camperdown/Darlington)".
Although these percentages are higher than the national average, they are still far behind benchmarking cities in Northern and Western Europe where the rates can be at least twice as high, and can reach around 50%.
The authors of The Conversation point some key areas that need to change to achieve higher active transport rates, including increasing its role in transport planning and gaining the support of Councils to promote walking and cycling initiatives. And most importantly, Government funding needs to increase. While the United Nations recommends 20% of transport funding towards non-motorised transport, Australia doesn't even mention active travel in its current infrastructure budget.
We have published articles about cycling uptake before, including the importance of investments in infrastructure:
Safer infrastructure key to cycling uptake
Cycling uptake, safety and social equality