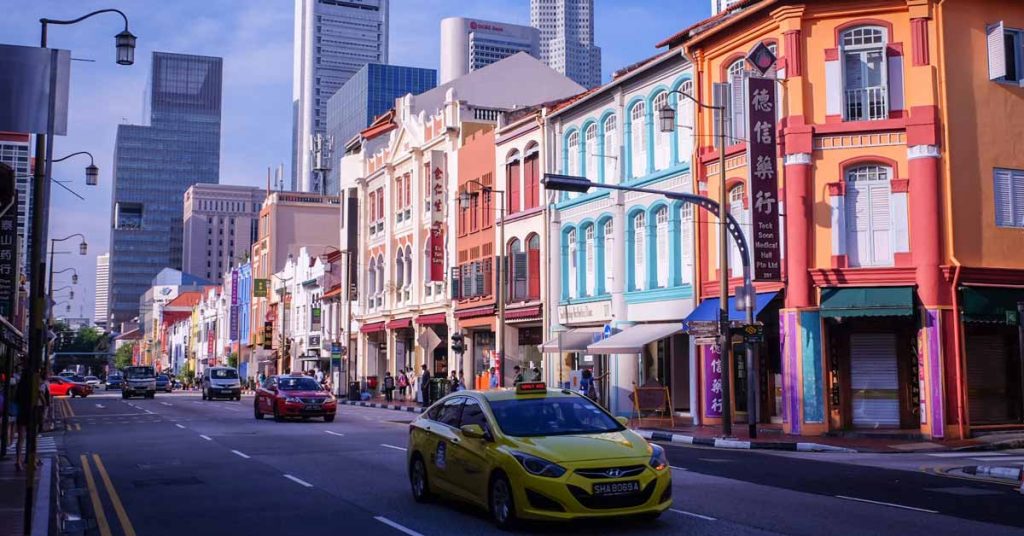 Following our recent post on congestion charging in New York City, we've updated one of our most popular posts to continue the discussion on strategies to reduce traffic congestion.
Let's explore Singapore's recent advancements in their "two-prong" carrot and stick strategy to tackle congestion: implementing a harsher and more advanced "user pay" strategy alongside premium costs in car-ownership, while offering a cutting-edge public transport system.
A pioneer in congestion charging, Singapore introduced the original Area License System (ALS) that charged drivers a flat fee way back in 1975. It immediately resulted in a 43% traffic reduction. Overtime the chargeable area was extended, and the ALS was replaced by the digital gantry-based Electronic Road Pricing (ERP) system.
On top of toll road systems, the government aimed to tackle congestion by implementing programs to reduce car ownership. In 1990, the Vehicle Quota System (VQS) was introduced whereby Singaporeans must bid for a Certificate of Entitlement (COE) and pay an exorbitant tax for the privilege of owning a car.
In 2016, the Land and Trasport Authority (LTA) awarded a S$556 million tender to the consortium to replace the ERP System with an even more advanced satellite-based system. The Global Navigation Satellite System (GNSS) ERP network is expected to be installed in 2023 and become operational in 2025 replacing the existing gantry-based system.
The GNSS ERP system consists of five networked components:
an onboard unit in each vehicle,
a central computer system,
a roadside unit antenna, and
a mobile and roadside enforcement system.
This system allows for more complex charging mechanisms that depend on the vehicle-distance travelled within the charging zone. Charging rates may also vary based on real-time congestion levels and even the charging zones themselves may be flexible, as relocating the zones would not require fixed charging infrastructure.
The success of the Singaporean policy can be seen by the frozen vehicle growth rate since 2018. There has been no increase in cars and motorcycles since then, while goods vehicles and buses have a forecasted growth of only 0.25% up to January 2025.
With Singapore's zero-growth car fleet rates, COE premiums are expected to trend upwards, reflecting demand for a limited and falling supply of COEs, making it even more expensive to own a car. From February 2022 to August 2023, COE premium for cars up to 1,600cc and 97kW has increased by 72.7% and, by 63.3% for cars above 1,600cc and 97kW.
Crucial to the success of the programs in reducing congestion, Singapore has a leading-edge public transport system that can shoulder the challenge, providing viable alternatives to private car usage and ownership.
This is exemplified in the LTA's "Walk, Cycle, Ride" campaign launched in 2016. While buses and trains are the backbone of the Country's public transport, the LTA is working on creating a well-connected transport system to make walking and cycling the commuters' first- and last-mile solutions so that Singaporeans can eventually be weaned off cars. The LTA's latest Land Transport Master Plan states that the government is aiming to achieve 90% peak period Walk-Cycle-Ride mode share by 2040.
Related posts:
2019 – The case for congestion charging in Australia