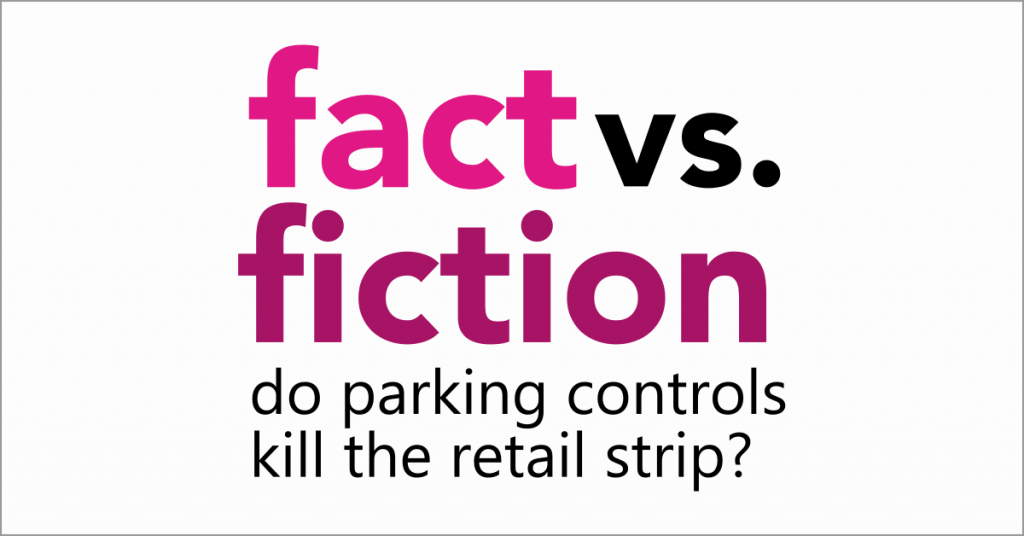 Parking is one of those subjects that can evoke passionate responses, especially when the discussion involves the implementation of parking controls. In a car-driven society, it's understandable that most would like to have abundant free parking. However, when parking is the topic of a council or city plan, the focus should be on solutions that consider not only individual interests but impacts on the transport system, urban mobility and the community. Therefore, the definition of parking strategies must be evidence-based.
There are many misconceptions when it comes to the impact of on-street parking availability on local businesses; here are some studies that contradict common beliefs:
In a study conducted in Brisbane, contradicting restaurant owners' perception, consumers who walked, cycled or used public transport to travel to restaurants spent more than those who used cars (read more: More parking isn't always the answer).
Another study conducted in Toronto pointed out the merchants' misperception of their consumers' mode of transport; almost half of them believed that 25% of their customers arrived by car, when, in reality, only 4% did (read more: No parking, no business).
In Salt Lake City, adding bike lanes lead to commerce growth challenging the usual argument that cutting on-street parking results in less revenue for local business (read more: What's the impact of reducing parking spaces?).
We have prepared an infographic explaining some myths involving on-street parking: