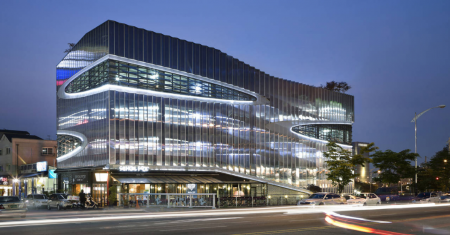 We are known enthusiasts of well-designed car parks and are thrilled whenever we find car park buildings that don't get defined by the utilitarian aspect of the service and create a positive visual impact (see some of our previous posts: Another astonishing car park design and Parking design, a Dutch case).
The Herma parking building in Yongin-Si, South Korea is a great source of inspiration. The 2012 project was designed observing local regulations and the economic feasibility with the objective of creating an icon at the entrance of the local district.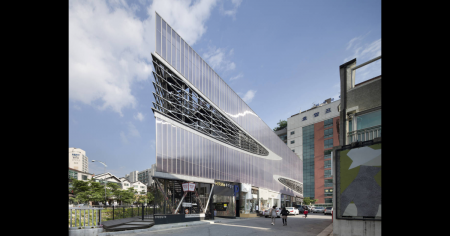 According to JOHO Architects, local regulations require that the ratio of commercial space to parking facilities be 2 to 8, which limits the profitability of the land and results in car parks being built with cheap solutions and without attention to design principles.
The Herma building was designed to challenge the norm by increasing the architectural value of the façade whilst maximising the potential commercial use of the land. The development of commercial space in the first floor combined with the quality design of the building allowed the owners to increase the rent value of the retail space.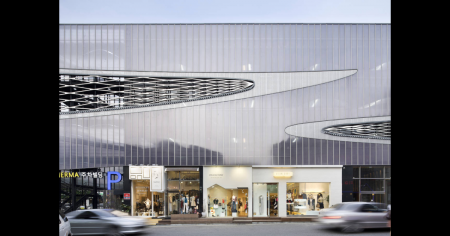 Additionally, the project incorporated economical solutions, such as the use of reinforced concrete for the main structure.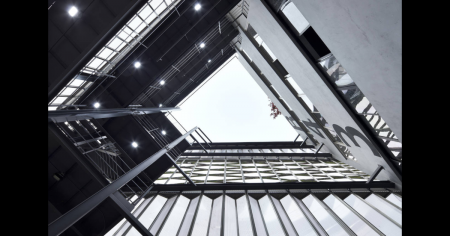 For the façade, the architects opted for 5 layers of polycarbonate panels folded at various angles, which change colour depending on the light conditions.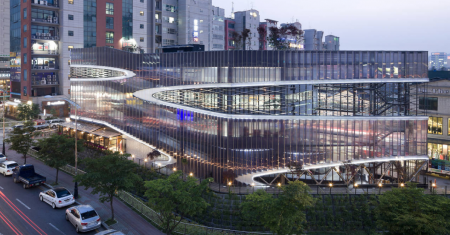 The car park façade also features openings made of stainless steel patterns inspired by a vehicle grid, allowing the ventilation of the building.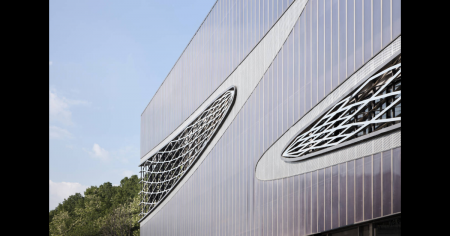 ptc. inspiration of the week;
If you are interested in receiving weekly inspirations, follow @instaptc on Instagram, where we post the #ptcinspiration of the week. Our posts include car parks, wayfinding and signage, pedestrian paths and much more:
Image credits: Namgoong Sun (Herma Parking Building), arrowstreet (Harvard Car Park), Fernando Guerra and Sergio Guerra (Pathway in Covilha) and Salva Lopez and Iglesias Hamelin Arquitecto (El Centre de Món).