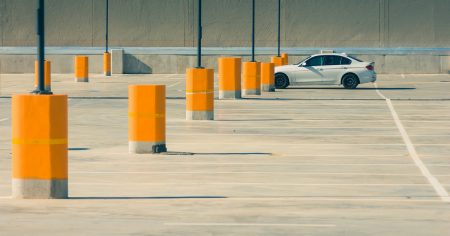 The NSW Government recently announced the Opal Park & Ride trial at the Ashfield commuter car park. In the same way as the trial occurring in Dee Why, the scheme is designed to offer free parking for users who combine private vehicle and public transport use in their commute.
How that works is that commuters tap their public transport smart card (Opal) at the entrance to the car park and tap their card again to catch public transport. If they return to the car park in 18 hours or less, they can benefit from free parking by tapping their Opal card at the car park exit. Other conditions apply to ensure that only commuters are getting free parking, such as having completed a public transport trip and not tapping off at the same location within 30 minutes.
Drivers who are using the car park to visit nearby destinations and, therefore, not catching public transport to complete their journey, will have to pay the full parking fee. With this system, commuter car parks can genuinely serve their purpose and encourage public transport use for those travelling to destinations outside the suburb.
Every effort to remove cars from the streets and to encourage the use of public transport to more congested areas (i.e. Sydney CBD) is welcomed. However, unless other car park users are expected to subsidise the car park costs (land, construction and ongoing operational and maintenance costs, for example), parking shouldn't be entirely free for commuters.
In our experience, introducing paid parking in a car park is much more challenging than increasing an existing fee or offering a discount in the future if market conditions change. In our opinion, it is possible to charge commuters an attractive parking rate, encouraging public transport use.
For instance, if someone working in the southern end of the Sydney CBD is considering driving to work every day, he or she would have to account a parking cost of around $20 per day. The return train fare from Ashfield to Town Hall during peak hours is $8.60, therefore the commuter car park fee would have to be set at (say) $6 – $8 to represent a good deal and compensate for the change in transport mode.
As Donald Shoup says, there isn't such a thing as free parking. If someone has to bear the cost, it should be those who use the car parks, commuters or not.
What is your opinion, should commuters pay for parking?