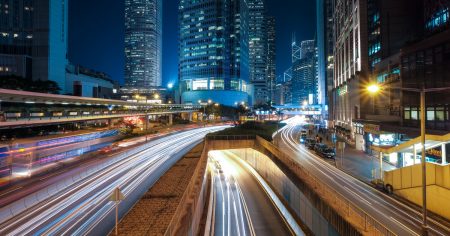 That Hong Kong is the most expensive place in the world to purchase a residential property it is widely known but have you thought how much it costs to own a parking space there?
According to Reuters, car park spaces have tripled in value between 2010 and 2017. This is a remarkable growth on its own but it gets more interesting when compared to housing prices, which "only" doubled in value over the same period.
One of the reasons for the jump in price is the 45% upsurge in the number of private cars in Hong Kong from 2006 to 2016 while the parking supply grew only 9%. Another factor impacting the market are government initiatives taken since 2012, such as the 15% stamp tax on purchasing a second apartment. This scenario makes parking spaces a sought-after investment with banks even creating special mortgage plans for this type of property.
The average price of a parking space in Hong Kong is HK$1.4 million (AUD $238,000). If you think that is expensive, last year's record sale was registered to a parking space inside a luxury residential development; it was sold for a staggering HK$5.18 million (AUD $882,000)!
In Sydney's Potts Point, a 13 square metre car space is currently for sale for $189,000. In October 2017, a double parking spot in Sydney CBD made the news when it was put on the market for $475,000; apparently (and not surprisingly) it hasn't been sold yet.
In general, Australia registers more modest prices in comparison to Hong Kong. "According to Findacarpark's statistics from the March quarter [2017], the average price across NSW was $73,000 for a single car space, followed by VIC on $51,000 and QLD on $45,320" as reported by Domain. In regards to rental yield, over the same period, NSW car spaces recorded returns of 6%, VIC, 9% and QLD and WA, 13%.
Related articles:
Car parks are still a sought-after investment
Car Park Costs – how much did you say??