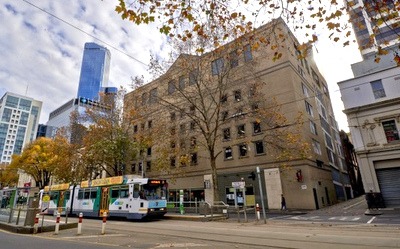 We have recently seen a flow of articles about the future of private vehicles and the changes that self-driving cars and the sharing economy will bring to our lives. However, in the foreseeable future, it is still not completely clear how and to what extent these trends will affect car parks. As we have been saying in the recent conferences and presentations that we have been engaged in, the future for parking is also made of opportunities and not just threats.
Apparently, there are investors that agree with us. As reported by The Urban Developer, after receiving more than 150 enquiries and 20 bids, a 315-bay car park in Melbourne was sold for more than $31million, approximately $98,000 per bay, to a Singaporean listed company. The negotiation was conducted by Colliers International lead by Daniel Wolman, Matthew Stagg and Oliver Hay.
As highlighted by Mr. Wolman "despite offering a relatively low yield given the potential of long leases up until 2028 if all options are taken, buyers fought to get their hands on the site due to its irreplaceable and unrepeatable location near Flinders Street Station and its world class views towards Southbank and the Crown Casino precinct". Mr. Stagg concludes that "car parks are a scarce and tightly held asset class. They are popular because they are a low maintenance investment that generates strong long term cash flow".
A car park's performance depends on a range of factors including its location, the local demand, the surrounding competition and its operational efficiency. Our experience demonstrates that to get the most of a car park it is necessary to conduct a thorough analysis. Is the car park just a font of revenue or is it an important part of your customer experience? Who is your target market? What is the best price strategy for the site? What are the most suitable operational practices for the car park? These are just a few questions that you need to answer in order to maximise the return on your investment.
Image Source: The Australian Financial Review