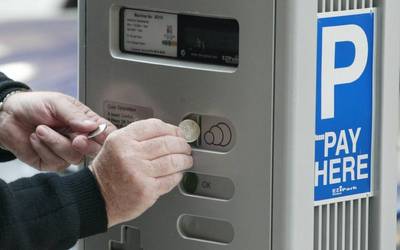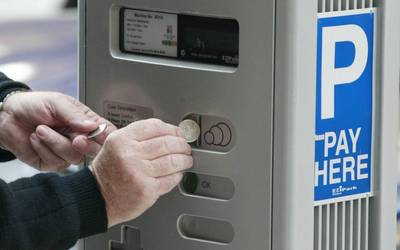 An analysis of pay-by-phone systems in the USA shows the potential in on-street parking. According to Smarking, the adoption of mobile parking payment apps can vary due to location and demographics. However, public policies can be developed to ensure the success of pay-by-phone systems in unfavourable scenarios.
The location can impact usage. Areas near hospitals, universities and other institutional locations have a higher adoption rate than other regions. For instance, in New Haven, Connecticut, near Yale Hospital, on-street parking payment through mobile apps represents 50% of the transactions during most of the day, while in other regions of the city it counts for 30%.
The study also observed that the east coast of the USA has a higher adoption rate than the midwest and west. This difference in behaviour can be explained by the small penetration of mobile payment apps in western cities.
Population age is another significant factor for the success of mobile payment. In the City of Tempe, Arizona, pay-by-phone systems usage varies according to Arizona State University (ASU) class schedule. During holidays there is a significant reduction in mobile payment use, and there is an increase during final exams and weekly peaks are noticed in Tuesdays and Thursdays when there are more classes at ASU. The following graph shows the variations in parking mobile pay in Tempe, demonstrating the impact of students' usage in the rates.

Another aspect to consider is the different behaviour between locals and visitors. In the City of Aspen, Colorado, during the tourism peak season, the traditional meter payment increases 140% while pay by mobile rises 60%. To stimulate tourists using mobile payment the cities are adopting several pay-by-phone applications so visitors can use their preferred app.
However, it is important to note that even in regions where local characteristics could potentially result in a low adoption rate it is possible to successfully implement parking mobile payment systems. In comparison with other regions of the USA, Miami has a higher proportion of elderly people and registers a higher poverty rate. It also receives a large number of tourists. Despite that unfavourable scenario, the pay-by-phone system has a good adoption in the city, accounting for 70% of on-street parking payments in the Coconut Grove neighbourhood, for instance.
A number of factors drove the high adoption in Miami. The city has several meters that accept only coins, which can be highly inconvenient for users, making pay-by-phone systems more attractive. Most importantly, Miami invested in staff to help customers register and use the app and in communication strategies to promote the system.  Also, the app fee cost is paid by the city and not the user, increasing the convenience of the pay-by-phone systems. "We believe that the benefits of higher pay-by-phone utilization have more than offset the additional costs", said Henry Espinosa, Miami Parking Authority.
Image Source: The Herald and Smarking.