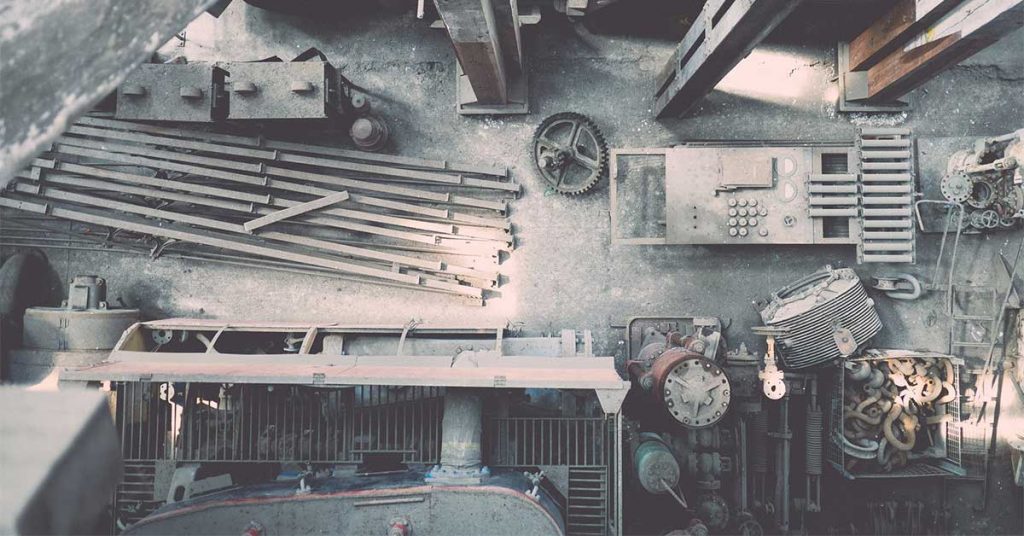 Occasionally, people inquire as to the costs involved in building a car park.  This is not an easy question to answer as there are many variables to consider — Is it at-grade or multi-storey, CBD or regional, number of bays, which state and city?….I rest my case!
Fortunately, there are excellent resources available for a quick "back-of-the-envelope" calculation to get you started.   For example, the Annual Rider's Digest produced by global quantity surveyor and advisory group, Rider Levett Bucknall (RLB).  Not only will you find the estimates of construction costs for Car Parks, but also for Office Buildings, Shopping Centres, Cinemas, Warehousing, Industrial  Buildings, Aged Care, Hospitals, Residential Units, Swimming Pools, Roads and more!
2019 car park construction costs
The cost to build a car park in Australia varies significantly according to the city (cost range per gross floor area – $/m2):
Open Deck Multi-Storey: $650 to $1,500
Basement (CBD): $1,060 to $3,100
Basement (Other than the CBD): $930 to $2,800
Undercroft (Other than CBD): $580 to $1,200
The Rider's Digest cost range[i] per Australian capital cities are detailed in the charts below (click to enlarge):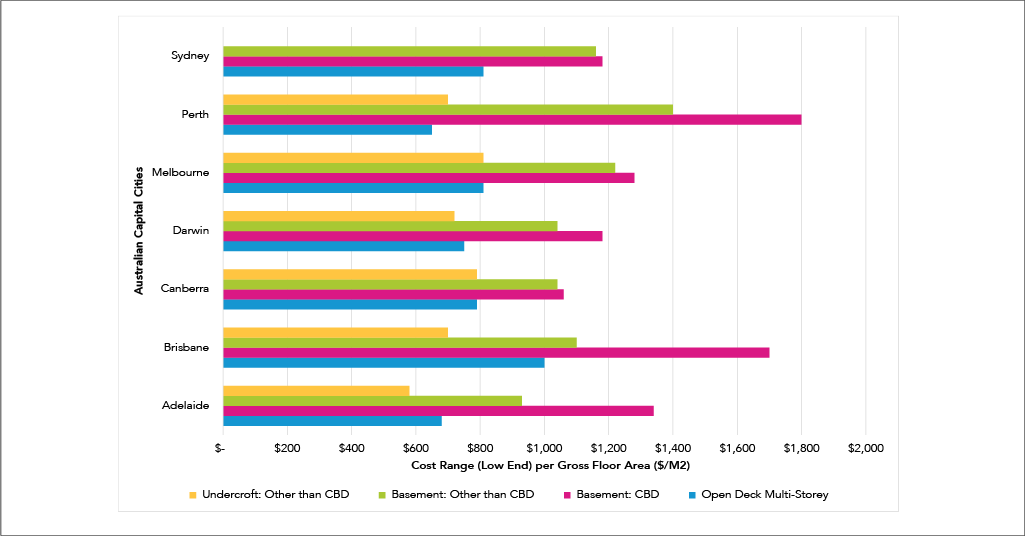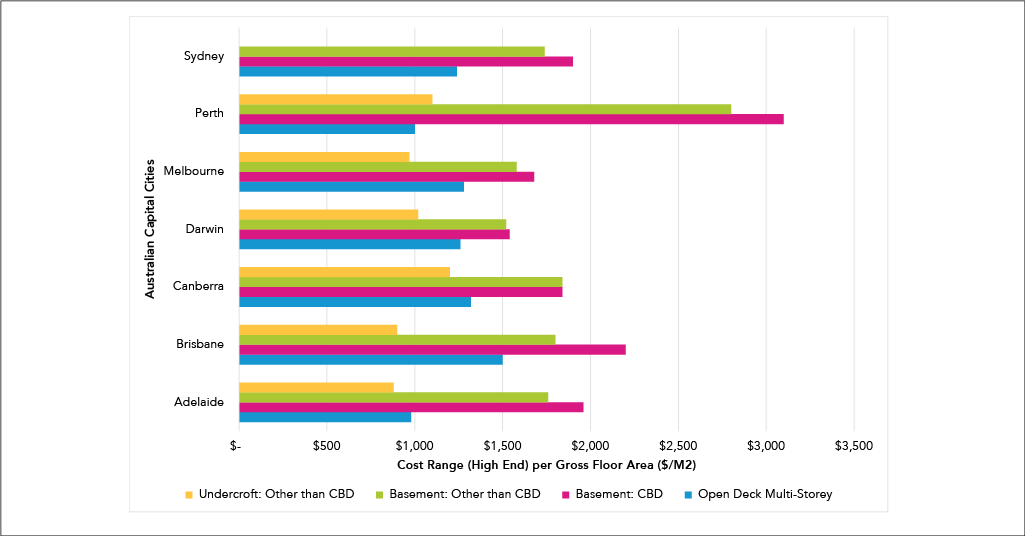 It's not surprising that basement car parks are the most costly. It's interesting to note that the cost of building a basement car park in Perth is significantly more expensive than in any other city analysed (Basement: CBD cost per square metre varies from $1,800 to $3,100 and Basement: Other than CBD, $1,400 to $2,800).
Brisbane recorded the highest cost per square metre range ($1,000 to $1,500) for Open Deck Multi-Storey car parks.
 Is parking a good investment?
The basic principle of supply and demand is what makes car park spaces so attractive, especially in CBD areas.
In Sydney, a double car space was on the market for $475,000 in 2017! In real estate, location dictates price and this is no exception. This property is close to prime landmarks, The Rocks and the Opera House.
In general, NSW has the highest average selling price. "According to Findacarpark's statistics from the March quarter [2017], the average price across New South Wales was $73,000 for a single car space, followed by Victoria on $51,000 and Queensland on $45,320", as reported by the Domain. In regards to rental yield, over the same period, NSW car spaces recorded returns of 6%, VIC, 9% and QLD and WA, 13%.
In August 2016, we reported about a 315-bay car park in Melbourne, which, after receiving 150 enquiries and 20 bids, was sold for more than $31million, approximately $98,000 per bay. This is another example to demonstrate that parking still is a sought-after investment.
Those planning to build a car park now need to consider the many trends affecting the parking industry. Check out more resources on this topic:
Blog post with video: Repurposing and future-proofing car parks
Article: The future-proof car park
Blog post with video: What makes a great commuter car park 
[i] Source: RLB Publications. All costs are per gross floor area – $/m2. Prices current at 4th Quarter 2018. Excludes: GST, land, legal and professional fees, loose furniture and fittings, site works and drainage, Telstra and private telephone systems and tenancy works.