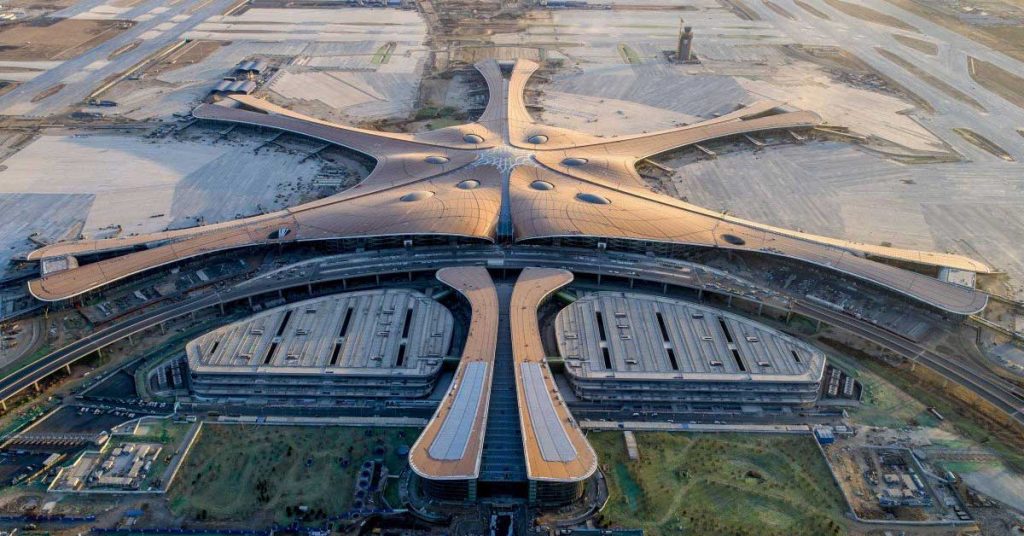 The foundation of fantastic wayfinding is within the structure and layout of a space. In that context, signage and other devices are the top layers filling up gaps and allowing users to easily find their destination.
When we read about China's new airport, the Beijing Daxing International Airport, we immediately noticed the attention given to wayfinding.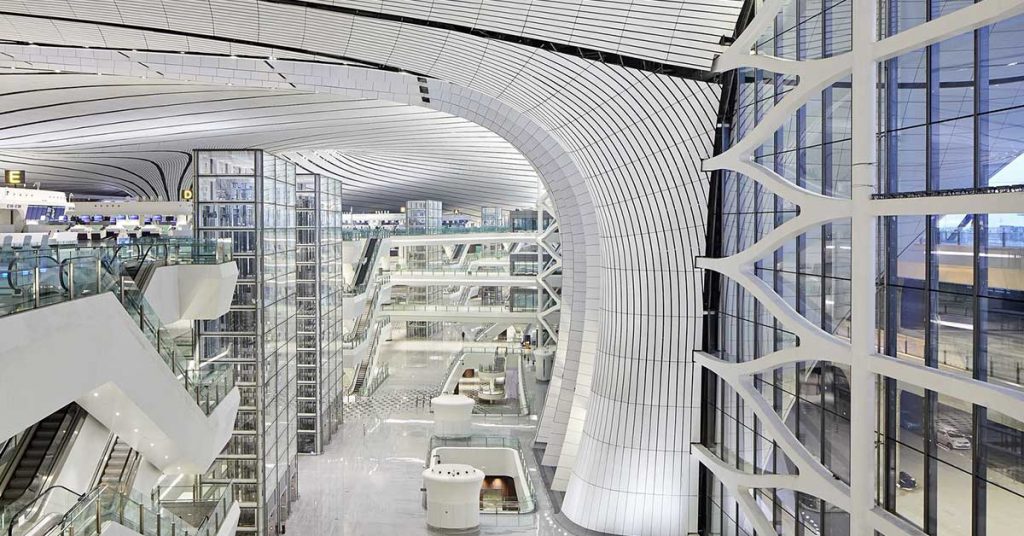 The renowned architect Zaha Hadid and her team were the minds behind the new airport's star-fish design, it's one of Hadid's final projects prior to her death in 2016.
The layout is inspired by traditional Chinese architecture with a central courtyard integrating the multiple areas of the building. The ceiling beams reinforce this concept by creating lines that direct people to the central courtyard.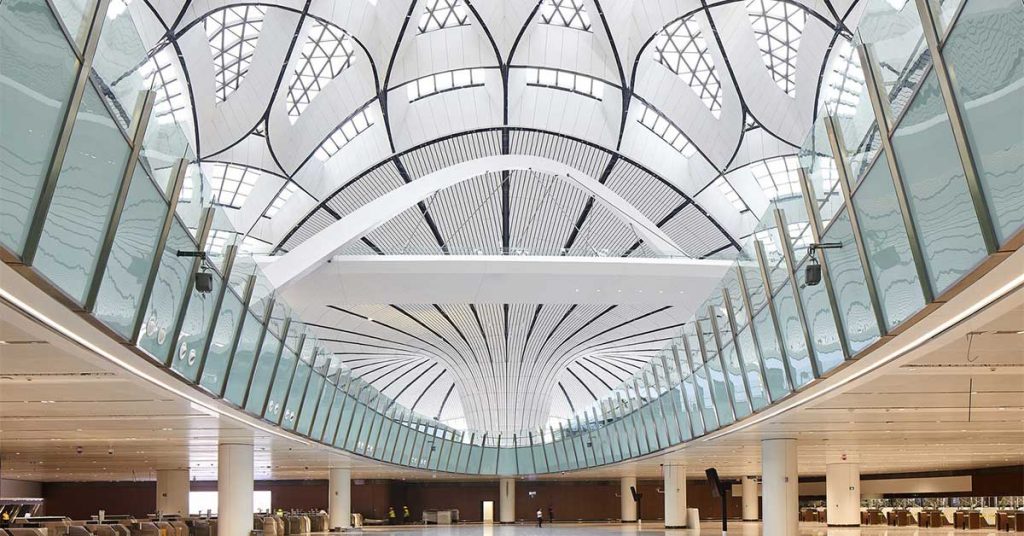 Moreover, the 79 gates are within a short distance from the centre of the airport allowing passengers to easily navigate through the space. It takes only a maximum of eight minutes to walk from check-in to gate and between gates for transferring passengers.
The airport was designed to accommodate high volume traffic:  72 million passengers per year by 2025 and additional runways will be added to reach 100 million by 2040. Considering that, the domestic and international terminals have been split vertically (occupying two different levels) instead of horizontally, minimising agglomeration and congestion.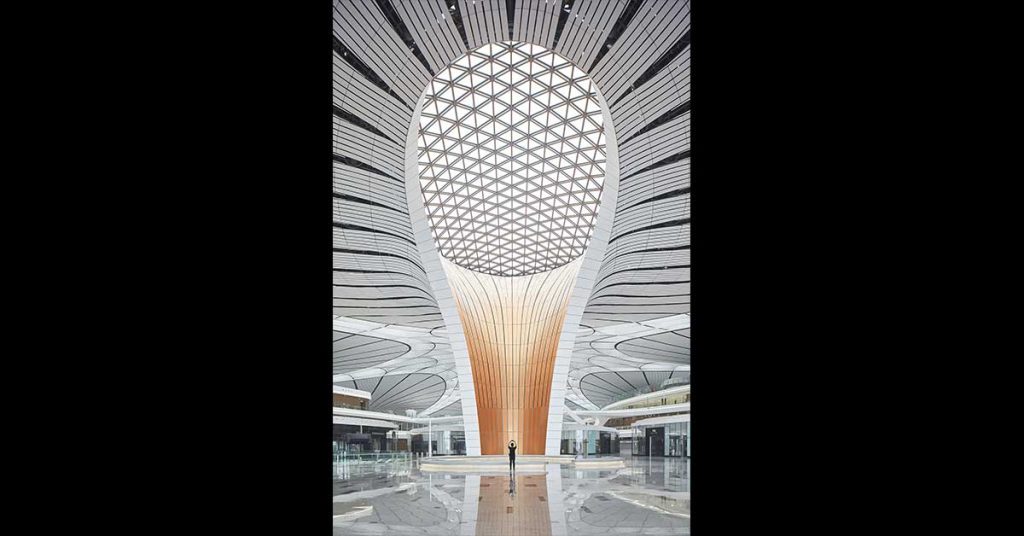 The airport's first outbound international flight took off on the 27th of October and it might take a while to see it in full operation. We look forward to hearing feedback from passengers on this amazing airport.
Credits: Chinatopix/AP | Hufton + Crow