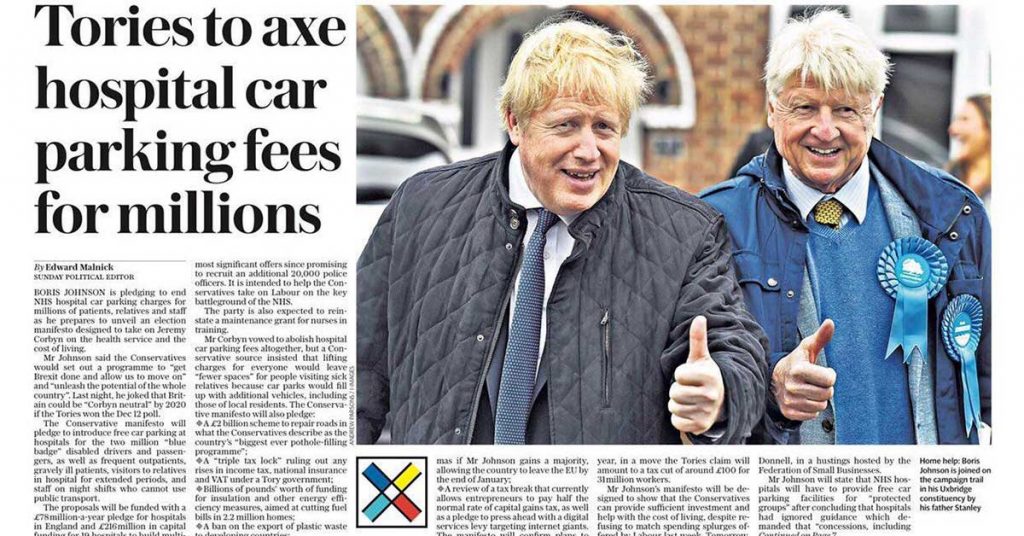 As part of their election campaign, the Conservative Party in the UK is proposing to provide free hospital parking for a range of people including disabled drivers and passengers, frequent outpatients, gravely ill patients, visitors to relatives in hospital for extended periods and staff on night shifts who cannot use public transport. According to The Telegraph, the proposal will be funded through £78 million a year pledge for hospitals in England and £216 million to fund 19 hospitals to build multi-storey car parks.
Whilst it is always difficult to find public support when it comes to charging for parking, when the discussion involves hospital parking fees, it's almost impossible to leave the emotions aside and achieve a solution that satisfies everyone. Although we can all agree that public hospitals have an intrinsic social responsibility, we all know (at least all the Shoupians out there know) that there isn't such thing as free parking.
Providing free parking to a large portion of a hospital's user groups will inevitably result in car parks being full most of the time. Those who could catch public transport will opt to drive instead given the incentive of free parking. Moreover, free parking will result in greater congestion and frustration when the parking is full. Ultimately those people who need the parking the most might end up without a parking space.
When parking is free or subsided, it is necessary to get funds from somewhere else to pay not only for construction but also for ongoing maintenance costs. The investment in parking facilities by the public purse could be utilised to fund other needs of the hospital (e.g. more beds or new equipment), or even alternative transport modes, such as shuttle buses. On the other hand, there is little incentive for private investment when returns are so diluted.
Considering the social and economic issues involved is a key aspect to have a healthy discussion about hospital parking. The infographic below summarises some of the key aspects of the issue.