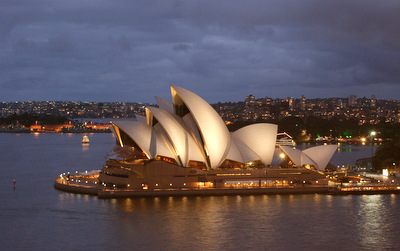 That the Sydney Opera House has a unique design we all know, but are you familiar with its 'doughnut-shaped' double helix car park? According to ABC, the car park design is one-of-a-kind that can't be found anywhere else in the world.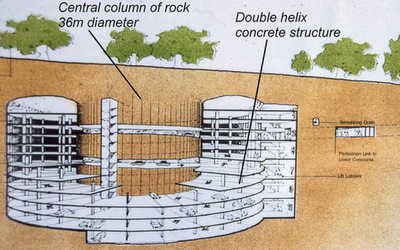 Philip Pells and Neil Fimeri, two of the key people involved in the design, credit the uniqueness of the project to the characteristics of the site and the challenges faced to comply with the regulations. The original plan was to build a traditional rectangular shape car park, which implied the need of having several fire scapes (one at every 60 metres) and requiring motorists to drive 12 levels downwards to access all the available bays. The solution they came up with was to build two connected round structures with six levels each.
Another exceptional detail of this car park is that it was built in a man-made sandstone cavern, which goes 42 metres into the earth.
A fascinating aspect of the car park is that due to its circular shape and lack of ramps, the level changes are imperceptible and of course, the challenge is to find a parking spot near the tunnels linking the "down" car park to the "up" car park for a fast exit at the end of a show.