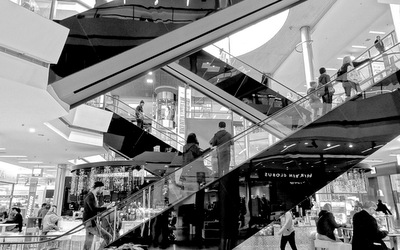 Frequently we hear speculation about the impact of Amazon and online shopping on brick and mortar retail. Last week, during a Property Council breakfast event targeted at the retail property sector, it was no different.  The unanimous response from the panel (which comprised large retail businesses such as AMP Capital, KMART, Lendlease and economists the likes of Deloitte and EY) was that to remain relevant, shopping centres need to provide patrons with an "experience", as more and more customers see shopping centres as sources of entertainment and leisure.
In this scenario, shopping becomes one part of the overall equation; between a catch up with friends, after having dinner at a nice restaurant or seeing a movie or an art exhibition, customers will also evaluate, try and purchase items, even if they have previously checked them out online.
According to Gary Horwitz, Head of Retail, Investment Management at Lendlease, one of the panellists at the event, the attention of retail executives needs to focus on accessibility and parking as a significant differentiator.
Of course, the importance of the customer journey and the parking experience is one of our favourite topics of conversation!
We link below some related posts and articles:
Parking – your customer's first and last impression
Retail Parking Journey – 3 tips to improve your customer's experience