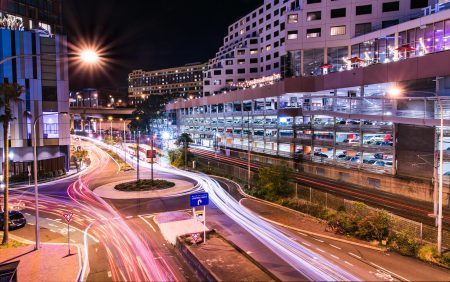 Henry Li, Traffic Engineer at ptc., is one of the winners of the Parking Professional Photo Contest, promoted by the International Parking Institute's magazine. Photos in five categories were accepted in the competition: Structure, Lot, Offbeat/Unusual/Funny, People in Parking and Equipment/Technology.
Our colleague won the Structure category with the photo above. ​​According to Henry, "the image captures the evening rush outside a shopping centre car park, located opposite the newly constructed International Convention Centre (ICC) Hotel in Sydney, Australia. The vehicle headlights all blend together, leaving behind a swift streak of vibrant colour".
Well done, Henry! The ptc. team is proud of you.