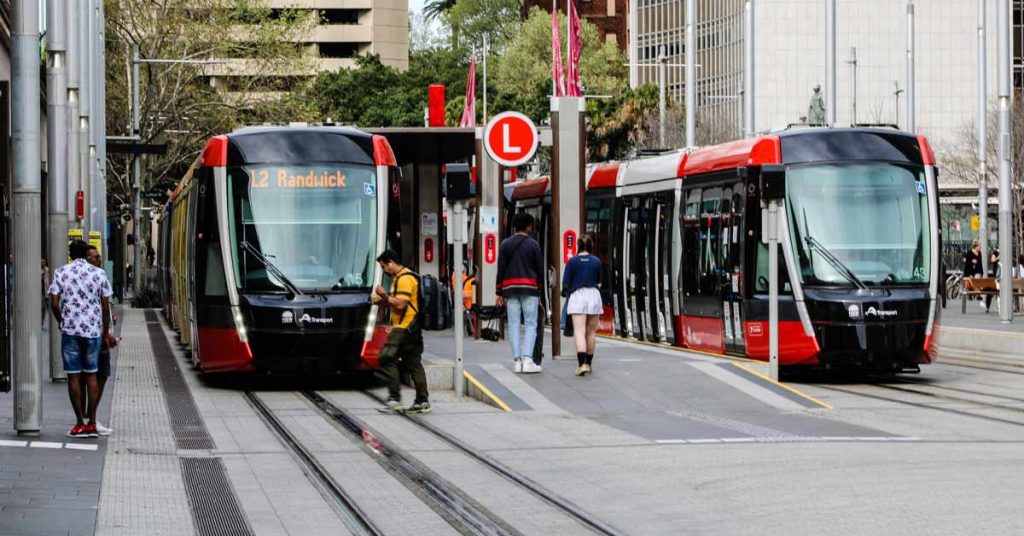 Public transport ridership has declined around the world as a side effect of the corona virus pandemic. Metro traffic levels in Washington and London are currently around 20% of their usual pre-pandemic capacity, in Rio and Berlin, levels are around 40%.
According to Movit report, 42.9% of Melbournians, 39.5% of Sydneysiders and Adelaidians and 30.7% of Brisbanites report they currently use public transport less frequently due to COVID-19.
In February 2021, train and bus ridership in NSW were around 40% lower than the previous year, according to Transport for NSW data.
This scenario results in reduced public transit revenues, service cuts and increased car usage which is bound to have a negative influence climate change. The concern now is the long-term impacts of this behavioural change.
Some transit agencies have been receiving government assistance to get through the crisis. For example, London and Paris have been investing in expanding their cycling network. The lack of investment in public transport may result in a system that is not efficient enough to attract back users in a post-pandemic future.