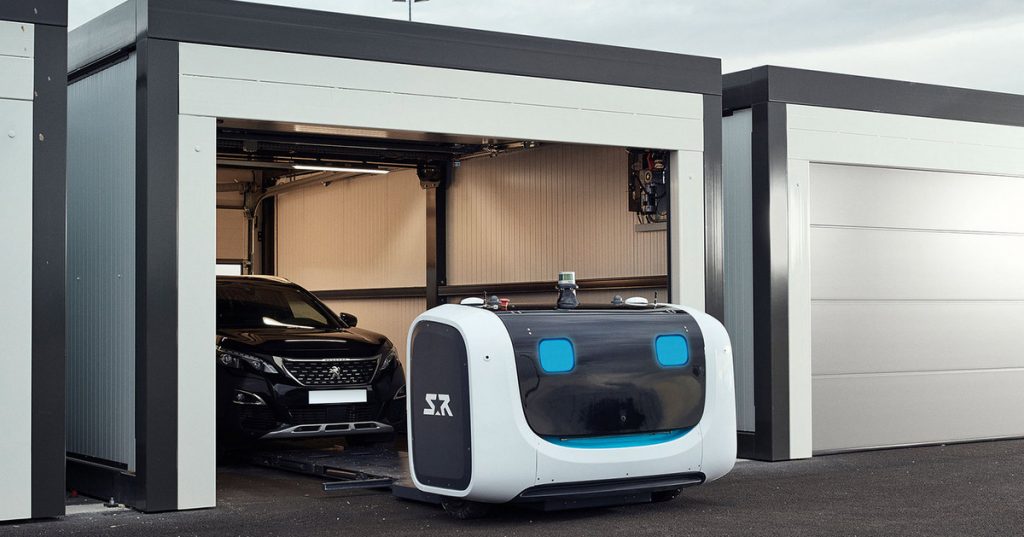 Automated parking garages have been in the market for a while and are promoted as an efficient way to maximise space and service for customers. Technology advances have now allowed the industry to go further and develop a valet parking robot.
The robot, codenamed Stan, is going to be tested at Gatwick Airport in London with the promise to increase the capacity of the parking area from 170 to 270 cars. Starting next August, drivers will be able to park their vehicles in individual parking bays similar to a residential garage at a drop-off zone near the Airport. The robot scans the passenger vehicle to identify its size and shape. Then, Stan collects the vehicle using a platform similar to a forklift structure and takes it to the parking bay, see video below.
Similar schemes are being tested in other airports such as Paris and Lyon. Dusseldorf Airport in Germany has been offering a similar system since 2017. According to their website, the drop-off area is located 1 minute walk from the terminal and the service costs €3.80 per hour and €24.50 per day.
In addition to maximising space, this technology could potentially reduce operating costs. Assuming that customers and staff would not enter the parking area, there would be no need for line marking, wayfinding signage, extensive lighting and exhaust removal fans.


Related article:

Image credit: The Sunday Times