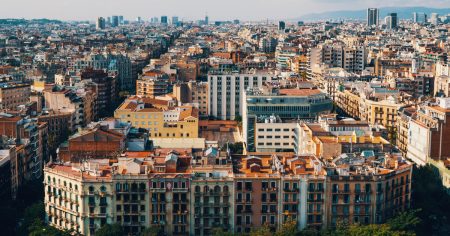 Have you heard about Barcelona's "Superblocks"? We posted in the past about Barcelona's initiative to encourage active transport by creating "Superblocks", areas where vehicular traffic is limited creating more space for pedestrians and cyclists.
The Superblocks are polygon grids measuring 400 by 400 metres where non-resident traffic and on-street parking are not allowed. Inside the polygon, the roads are narrow and the vehicular speed is limited to 10km/h.
After two years since implementation, it is clear who owns the space within the Superblocks: the local community. Areas that were previously occupied by cars are now dedicated to playgrounds, street furniture, cycle paths and art installations, changing the way residents relate to the place and to their neighbours.
In that sense, Superblocks can be more than an urban mobility solution, but also address issues such as loneliness, accessibility for elderly and disabled people and reduction of noise and air pollution.
StreetFilms created this video showcasing the Superblock and demonstrating its impact on the local community, watch below:
Do you think this kind of initiative would be beneficial to Australian cities? Do you have any particular location in mind?
Related Content:
Article: Cities are for people