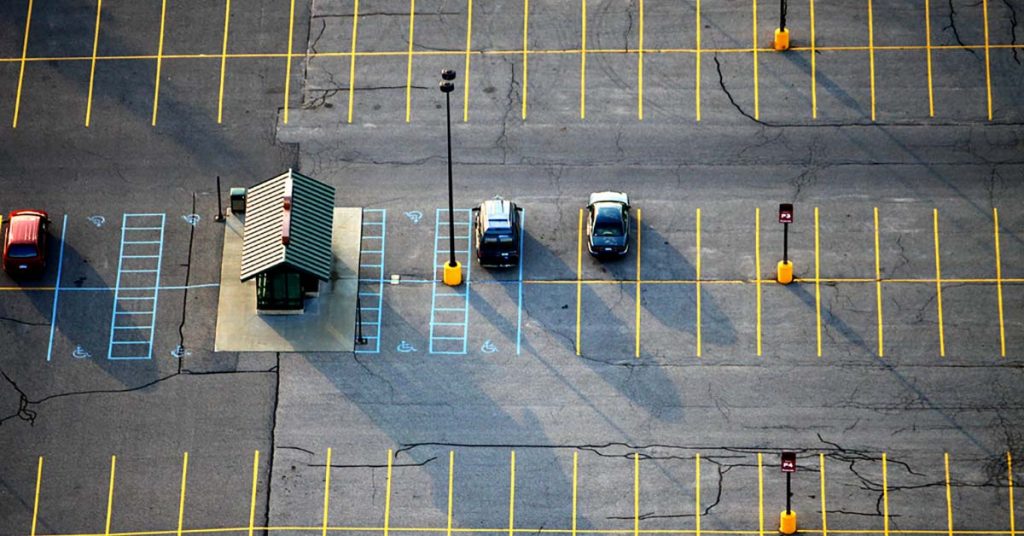 Parking minimum requirements can generate an oversupply of parking spaces and encourage the use of private cars even in transit-rich areas. Donald Shoup, in an article for ACCESS Magazine, raised another issue on this matter: parking minimum requirements contribute to inequality. The logic is that the cost of building parking spaces to achieve compliance with planning regulation is paid by everyone, including those that are too poor to own a vehicle.
The average cost of building parking spaces is US$ 24,000 for each aboveground spot and US$ 34,000 for underground, considering 12 cities in the USA and excluding land cost. An estimate in Los Angeles, demonstrates that required parking increases the cost of building a shopping centre by 67% for aboveground parking and 93% for underground facilities. A study in Seattle indicates that overbuilt parking in residential buildings can increase rent by almost US$ 250.00 per month.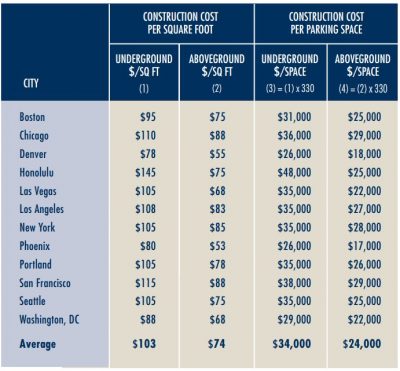 The cost of constructing parking is included in the price of properties which affects directly the price of real estate and it is built-in in the final price of products sold in stores. The problem is that not only those driving to the grocery store and parking for free are paying for it, low-income people with no cars are also subsidising parking spaces that they don't use through higher prices.
The same issue occurs when thinking of affordable housing. Developers are forced to include a minimum amount of parking that increases the final price of the houses and that won't necessarily be used. A research conducted in Chicago found that a third of parking spaces in apartment buildings are empty overnight. At the same time, minimum parking requirements reduce the number of apartments in new developments. These regulations also limit repurposing of old buildings that don't have car park or developing a new one in a land parcel that is too small to accommodate the compulsory number of parking spaces.
Donald Shoup suggests putting a cap on minimum parking requirements in transit-rich neighbourhoods. London can be used as an example, the city went from "minimum with no maximum required" to a maximum with no minimum.
A study evaluated the effect of the reform by comparing developments built before and after the change. The research results imply that London's minimum requirements were almost double the number that developers were willing to voluntarily provide. In addition, it was found that removing parking minimum requirements generated 98% of the reduction in parking spaces in new developments and stipulating a maximum contributed only   2% of the decrease. According to Shoup, "a cap on how much parking cities require will not limit the parking supply because developers can always provide more parking than the zoning requires if they think market demand justifies the cost".
Image Credit: Jeffrey Smith CC and ACCESS Magazine.