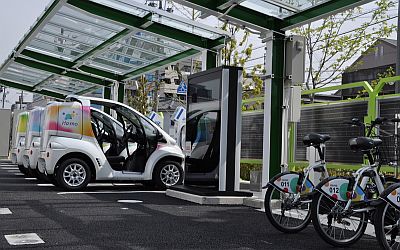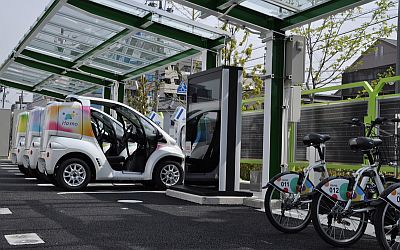 Image:  www.cleanmpg.com
According to the World Resources Institute and World Bank, 2015 presents a great opportunity to work towards making cities more sustainable.  Helping put cities on the right path   will require investment in sustainable, low-carbon urban transport systems, infrastructure and technology.
"We can either continue to build car-orientated cities that lock in these unsustainable patterns, or we can scale up existing models for creating more inclusive, accessible and connected cities.  Pursuing smarter urban mobility options can help growing cities leapfrog car-centric development and adopt strategies that boost inclusive economic growth and improve quality of life."
Some interesting worldwide facts:
cities add 1.4 million people each week requiring new buildings, roads and transport systems;
75% of infrastructure that will be in place by 2050 does not exist today;
Cities produce 70% of energy-related green-house gas emissions;
City based traffic crashes claim 1.2 million lives per year, felt heaviest in developing centres;
2015 offers a unique opportunity for the international community to determine urban sustainability.    In September the United Nations Sustainable Development Goals (SDGs) are set to be finalised, while the first binding international agreement on combating climate change is due to be agreed in December. This year also marks the halfway point in the United Nations Decade of Action on Road Safety.
Traffic congestion also adversely affects the economy of heavily congested cities.  For example, traffic congestion in Rio de Janeiro and Sao Paulo cost a combined $42 billion in 2013 alone equivalent to 8% of each city's GDP.  In Beijing the costs of traffic congestion are estimated at 7-15% of GDP.  It is estimated that urban sprawl in its current form costs the U.S. $400 billion per year.
While technology and infrastructure are key to creating mobile sustainable urban environments these hinge on coordinated planning and vision.  The benefits of smart sustainable transport systems are felt socially, environmentally and financially as they:
reduce congestion and improve  traffic safety
reduce air pollution and green-house gas emissions
increase access to jobs and education opportunities for all income level residents
The view of the World Bank and World Resources Institute is that the transition to smart, sustainable mobility requires both local innovation and global knowledge exchanges to find the right solutions.  The full article by Aniruddha Dasgupta and Pierre Guislain can be accessed here.