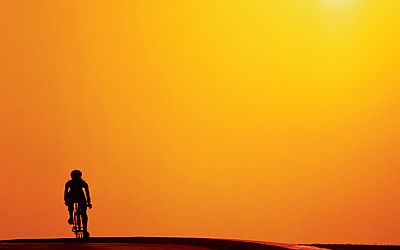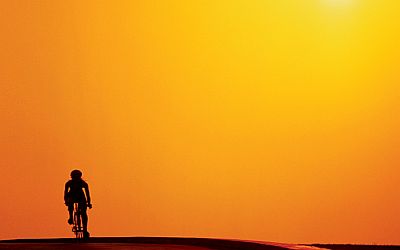 Photo Credit: For best results, ride hot and slow. (Getty Images) via Bicycling.com
For planners and politicians convincing the public of the need to expand cycleways and walking paths is not always an easy sell.  For various reasons be it cost, impact on road users or inconvenience in public spaces, urban and transport planners often struggle to explain the benefits of increasing cycling and walking traffic in vehicle orientated cities and towns.
The World Health Organisation has developed a tool called the Heath Economic Assessment Tool (HEAT) to help transport planners, traffic engineers, governments and special interest groups conduct "economic assessments of the health benefits of walking or cycling by estimating the value of reduced mortality that results from specific amounts of walking or cycling."
HEAT calculates the answer to the following question:  if x people cycle or walk y distance on most days, what is the economic value of mortality rate improvements?
The development of HEAT for walking and cycling was supported by the European Union, the Austrian, Swiss and Swedish governments along with a consortium of donors from the United Kingdom.
How HEAT can assist transport planners and traffic engineers
HEAT allows planners and traffic engineers to attach an economic value to the estimated level of cycling or walking when new infrastructure is in place.  This value can be compared to the costs of implementing different types of interventions and produce a benefit-cost ratio along with helping with making the case for investment.
Along with the economic benefits derived through greater numbers of the population actively engaged in walking and cycling activities, there are also environmental benefits in investing in sustainable multi-layered transport infrastructure.
In short HEAT can be used:
as part of comprehensive cost-benefit analyses of transport interventions or infrastructure projects;
to complement existing tools for economic valuations of transport interventions such as for emissions or congestion;
to assess the current situation or a past investment in transport infrastructure;
using parameters to fit specific situations using the best available evidence.  Default parameters are valid for a European context.
Applications for HEAT include:
to plan a new piece of cycling or walking infrastructure: it models the impact of different levels of cycling or walking, and attaches a value to the estimated level when the new infrastructure is in place;
to value the mortality benefits from current levels of cycling or walking, such as benefits from cycling or walking to a specific workplace, across a city or in a country;
to provide input into more comprehensive cost–benefit analyses, or prospective health impact assessments: for instance, to estimate the mortality benefits from achieving national targets to increase cycling or walking, or to illustrate potential cost consequences of a decline in current levels of cycling or walking.
The tool has already been applied in several countries.  For more information you can visit the HEAT tool page here.