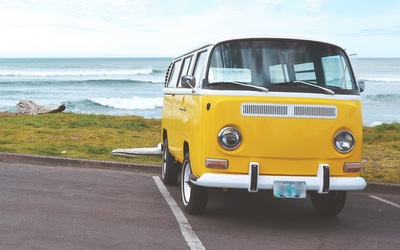 The sharing economy is all around us and is disrupting industries especially by addressing specific consumer's needs in a more convenient way than the traditional players. Even the parking industry isn't escaping from it. Last week another parking share app was launched in Australia, more specifically in Coogee and Bondi Beaches.
According to Dynamic Business, Share with Oscar was born after Lisa Qi and Louise Chen had frustrating experiences repeatedly when failing to find a parking spot near Bondi Beach. The start-up founders thought it would be a good idea to develop an app enabling parking spot owners to rent their empty spaces to drivers looking to park. The concept is similar to other peer-to-peer applications such as Airbnb and Uber.
The idea is not new in Australia, with other companies already exploiting empty parking spaces increasing the supply without the need of developing more garages. It is interesting to notice how private initiative is addressing an issue that has been discussed by parking professionals and urban planners. When approaching the parking minimum requirements issue, several professionals agree that in some areas we don't necessarily need to build more parking spaces or provide more on-street parking, we just need to use the current parking stock in a different way and parking spot sharing apps propose to do that.
These apps help to create a shared culture were private parking spaces are used by general public and setting a mindset where this becomes normal behaviour. Of course safety and security measures must be taken as in most cases the parking garage provides access to other areas in the building; otherwise, the idea might not be totally embraced.
That being said if this new culture is disseminated it could reflect in public policies through the surge of new rules enabling and stimulating the use of private parking by the general public. Finally, it could change the way cities plan their parking supply.
Read our recent related articles: Managing Parking Demand and Supply and Car-free Developments.