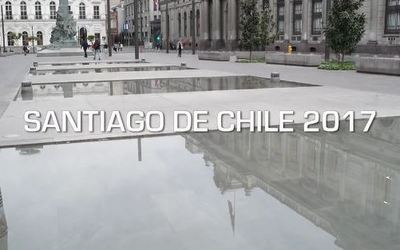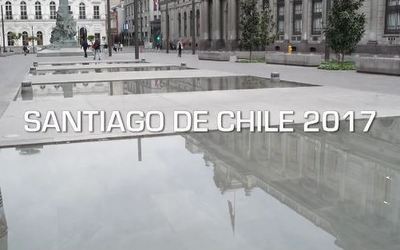 Over the past years, Santiago has faced a great transformation, particularly in the downtown area. The city's integrated mobility plan focused on improving the way people move around, aiming to improve the equality between the different users which led to less car-centric planning policies.
The plan included the exclusive use of downtown streets for public transport. One of the interventions was in the corridor "Compania-Mercedes", which has 50,000 people per day traveling in public transport. The changes resulted in 50% reduction of travel time during peak hours.
Another relevant aspect of Santiago's plan was increasing the size of sidewalks by between 20 and 30% making them more accessible and safer for pedestrians encouraging walking. In addition, there was the coordination amongst 11 municipalities to implement a bike share system promoting the use of bicycles as a mode of transport.
Watch the StreetFilm video featuring an interview with Santiago's former mayor, Carolina Tohá, and understand the full scope of Santiago's mobility plan which led the city to win the Sustainable Transport Award from the Institute for Transportation and Development Policies, a global non-profit organization focused on sustainable transport and urban development worldwide.
Our team is flying to Santiago in January for our first project of 2017 and will report their impression on the city's urban mobility landscape.

Image Credit: StreetFilm