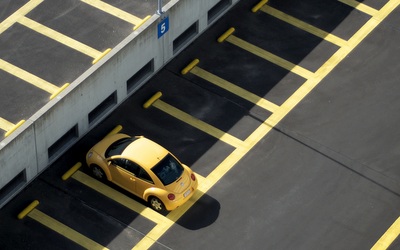 Parking consultants have a specific set of skills and knowledge to evaluate parking scenarios and propose the best solution considering the resources and characteristics of each situation. The International Parking Institute (IPI) highlighted six ways that hiring a parking consultant can save you time and money:
Understanding the big parking (and transportation) picture
A parking consultant can provide you sound advice on design, operations and management. The integrated approach results in a comprehensive analysis of your car park ensuring your customers will have a smooth experience. Engaging a consultant in early design stage can result in more parking spaces, improved drivability and maneuverability, and saving potential costs of fixing parking issues after the construction phase.
Providing a broad, cross-sector perspective
Parking consultants are constantly working in different sectors, solving various types of problems. That experience is used to provide creative answers for your car park, including applying a solution used in a completely different sector to solve your car park problem. For instance, a parking consultant ca identify that an operation scheme used in a hospital can be useful for university parking.
Knowing the latest in parking technology
Being updated is key for a parking consultants and evaluating new technologies and suppliers is part of the job. It is costly to keep internal parking team on top of every new launch. At the same time, parking consultants can rapidly apply their extensive knowledge on technology integration or upgrade, evaluating the pros and cons to recommend the best technology fit.
Taking the heat — so you don't have to
In some cases, such as changes in the team's parking privileges, parking involves internal political issues. Parking consultants can be the independent third party helping you implement a delicate measure that otherwise would take a lot of time and effort to happen.
Saving money in the long run
Inputting expert knowledge in evaluating all the costs involved in a new parking facility as well as the financing options can be decisive to not compromise the project's budget. A parking consultant can also identify cost-effective measures that can be unnoticed by a non-parking professional.
Be your trusted partner as your program evolves
A parking consultant can continuously help you save time and money by reviewing your parking structure and operations on an annual or bi-annual basis. The consultant can indicate maintenance needs, evaluate user patterns and conduct operational audits to maximise the returns on your investment.
Read the full article here.