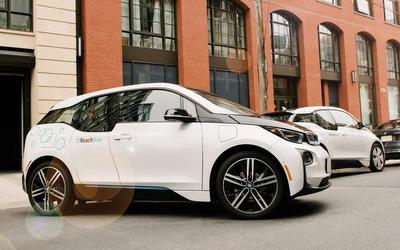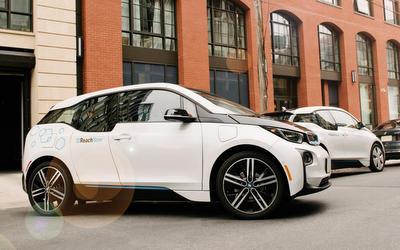 Developers are always thinking of different ways to promote new mobility concepts for their projects, adapting designs and features to new technologies and social behaviours. Some of those initiatives have been reported in the Wayfinding Forum Blog, as the car-free office building and the bike apartments. Adding to those examples is a new residential building which has its own car sharing scheme, according to Co.Exist. The Solaire development, in Manhattan, not only has the standard amenities of an upscale apartment building, such as gym and 24-hour concierge, but also offers residents access to the building's own car sharing fleet.
The partnership between Solaire and BMW's car share company, ReachNow, provides a bespoke mobility solution for residents giving them access to BMW vehicles, including four electric cars. The feature is designed to attract Millenials who don't necessarily want to own their private car but want the comfort of an on-demand service.
The semi-private car share scheme provides a great advantage for developers because it reduces the need for parking spaces, which translates into cost reduction; this means an average saving of US$ 34,000 per underground space. In Manhattan, there are no minimum parking requirements for new developments, but in other areas of New York developers are obliged to provide a certain amount of parking. In regions such as New Rochelle, in Westchester County, one car share parking space can replace three private car parking spots.
These new ways of approaching parking are related to changes in how some people perceive car ownership and there is a place for developers willing to target this market.
Photo Credit: ReachNow