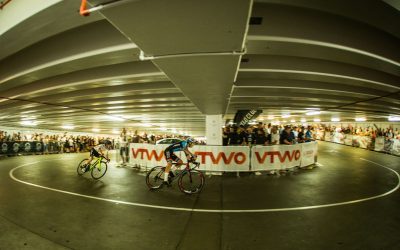 When you plan to attend an event it's safe to say that the objective of your trip is not going to be the car park. Normally, car parks are just a stage in a journey whose final destination is the shop, office, venue, etc.
In Adelaide, the VTWO/CyclingTips Carpark Climb event was hosted in a multi-storey car park. The 550m race started at street level and finished on the fifth floor of the car park, according to CyclingTips, with members of the public allocated viewing positions on the parking bays. 120 cyclists used the ramps and traffic lanes as their race course. Viewers encouraged their favourite competitors while also enjoying music and drinks. Watch the video below:
Car parks can sometimes be the right place for culture as well. In Blacktown, a western Sydney suburb, a show about multiculturalism and Australian identity has been performed in a local car park. The location was chosen to bring culture closer to the community. As reported by BBC, actors from different backgrounds provided multiple perspectives on different Australian immigration waves. The play goes through several areas of the car park provoking a rich discussion on local and national cultures. At the end of the performance, everyone enjoyed a communal meal which helped the audience to establish connections between one another.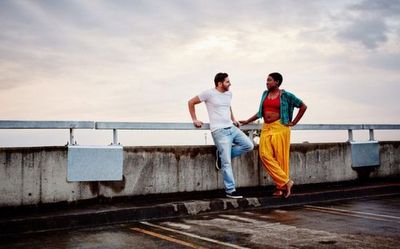 In both cases, the garage structure was an important part of the event, showing that sometimes car parks can be the perfect spot for entertainment.
Photo Credit: CyclingTips and BBC.