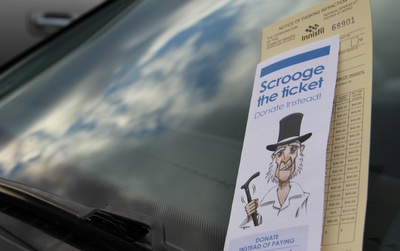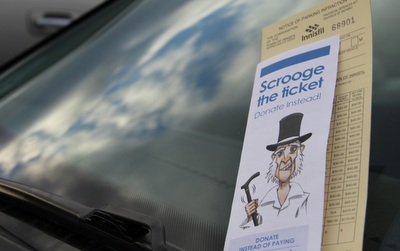 For the second year, the Town of Innisfil, near Toronto, Canada, is promoting the "Scrooge the Ticket" campaign. For three weeks, residents can choose between paying parking fines and making a donation to charity of equal or greater value. Parking offenders can donate children's toys, gift cards or non-perishable food items to the community charity program.
As reported by ABC, the average parking fine in Innisfil is $30 and when the program was trialled for two weeks last year it generated $1,100 worth of goods and receiving residents' approval on social media. According to the town's Mayor, Gord Wauchope, "No one likes to get a parking ticket, but this is a thoughtful way to have our residents give generously to a great cause leading into the holiday season".
The idea is not new, as other cities in Canada and the USA had applied this initiative before. Recently, the Curtin University, in Australia, was one of the finalists in Parking Industry Awards for the "Toys for Tickets" campaign. However, it brings up the general disconnection of parking and communities. Usually, people don't see value in paying for on-street parking and obviously no one likes to pay for any kind of fine, parking included. The mindset that parking is a right and should be free makes it more difficult for parking managers.
Nevertheless, we don't often see initiatives targeted to the general public clarifying the cost of free parking and what can be done with the money collected through parking. The "Scrooge the Ticket" campaign creates a direct link between parking and goodwill that should be somehow taken throughout the year. In this case, the challenge is to continuously demonstrate in an easy and popular format the investments made with parking revenue, showing the concrete benefits generated to the community.
Photo Credit: Town of Innisfil