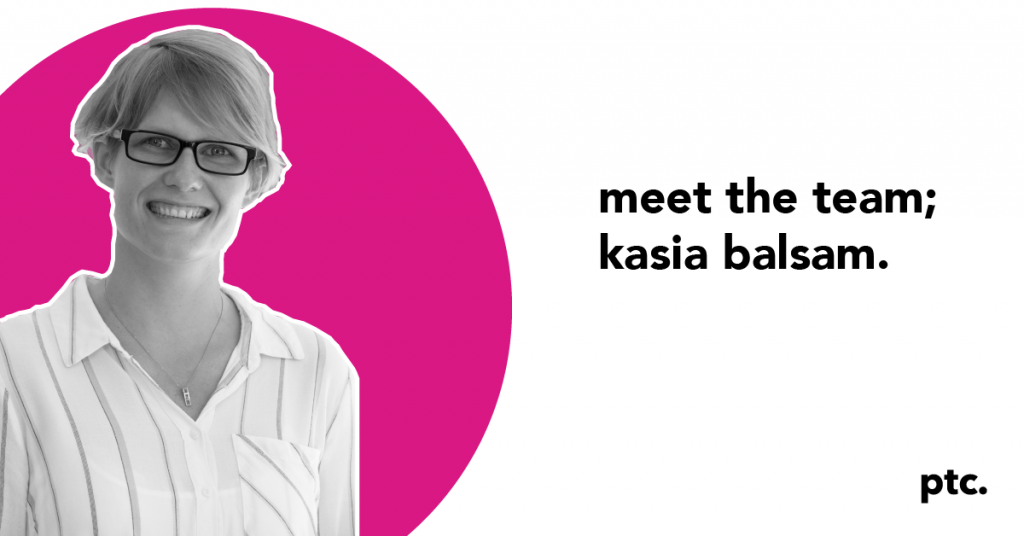 We are proud to work with a group of interesting people, each one contributing in a unique way to make ptc. what it is. That's why we would like that our clients and friends to get to know them better.
Kasia Balsam is a Traffic Engineer, who joined ptc. in October 2018.
Q. What do you like the most about your job?
A. I'm learning a lot which I enjoy as I like to be challenged. I also like the environment at ptc. and the variety of projects. I don't think there is one particular thing, it is the combination of the goodies which makes the big picture look great.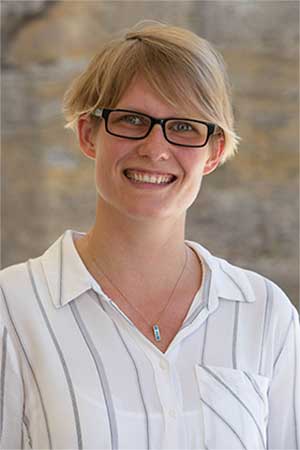 Q. What type of projects are you currently working on?
A. Many of my recent projects relate to schools, particularly improving the management of pick up and drop off activities and maximising safety for the children. I am also working on some car park designs, which I really enjoy.
Q. What are the top 3 skills required to do your job?
A. You have to be curious because this helps in searching for various options for the project outcome. You have to be focused, or rather diligent, to not come off the track too far and to find a solution within the expected time frame. And I think you have to have fun with your work. If you don't enjoy what you're doing, then it's never good.
Q. What's a fun fact about you many people may not know?
A. I sleep talk and I can have a full on conversation with someone whilst I'm sleep, which I can't remember the next day.
Q. If you could move through time and space for one day, when/where would you go?
A. I would go to Mars. As a kid I wanted to be an astronaut and if someone told me today you could go there, I would drop everything and go straight away.
Q. What is your favourite sport to watch and what team do you root for?
A. I have become a fan of the NRL – go The Tigers!
Our team has been gradually returning to the office now that the COVID-19 restrictions are being eased in Australia.
Q. What did you miss the most about the office in the past few months?
A. What I missed the most was the ability to just turn around and ask a question for a sanity check and to bounce ideas around. Also, as much as I enjoy my home and having my animals around me all day, it's nice to sometimes see something different.
Visit our people page to learn more about our team.