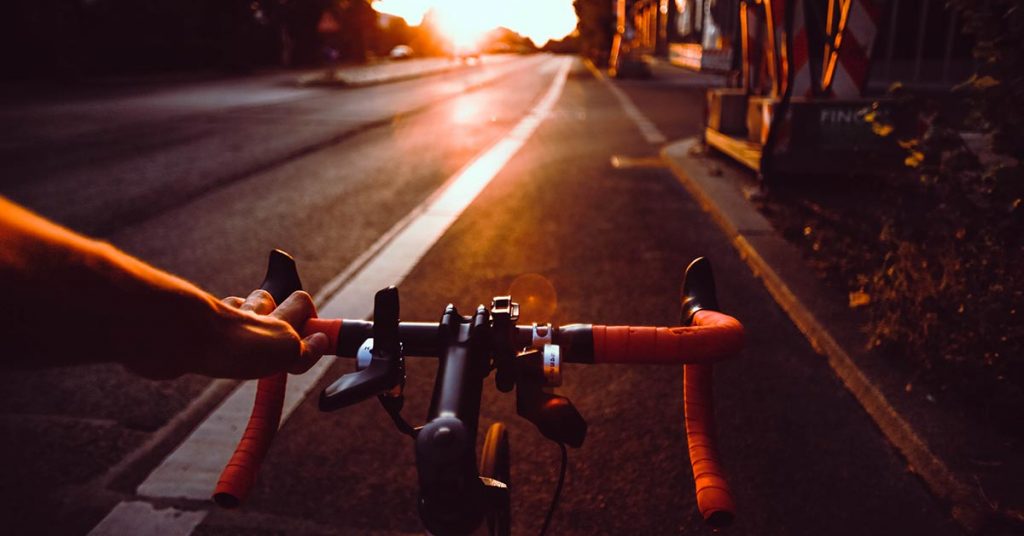 Lane Cove Council plans to invest $2.9 million in new cycling facilities in an effort to encourage cycling uptake and improve the experience of current cyclists. In particular, the plan aims to attract two types of cyclists, the Enthused and Confident and the Interested but Concerned[1]. The four categories of cyclists are:
Strong and Fearless: these cyclists will ride under any conditions. This category includes experienced riders.
Enthused and Confident: these cyclists require minimal facilities to ride. This category generally includes commuter cyclists and recreational cyclists.
Interested but Concerned: these cyclists require safety and comfort to consider riding. This category includes those who know how to ride and are interested but are reluctant due to the absence of bicycle facilities. This group makes up the majority of the population.
No Way No How: this group includes the population that do not know how to cycle and will not consider cycling even if bicycle facilities are provided.
Council's plan caters for types 2 and 3 by providing safer routes and greater connectivity,
ptc. was engaged by Lane Cove Council in January 2019 to review and update Council's Bike Plan. Our scope of works included site and route selection and audit, proposed action plan, cost estimate and identification of funding sources.
The proposed works include adding new separated bicycle paths, bicycle lanes with line mark only and off road shared paths. The following map is part of ptc.'s report and shows the existing and proposed routes (click to enlarge).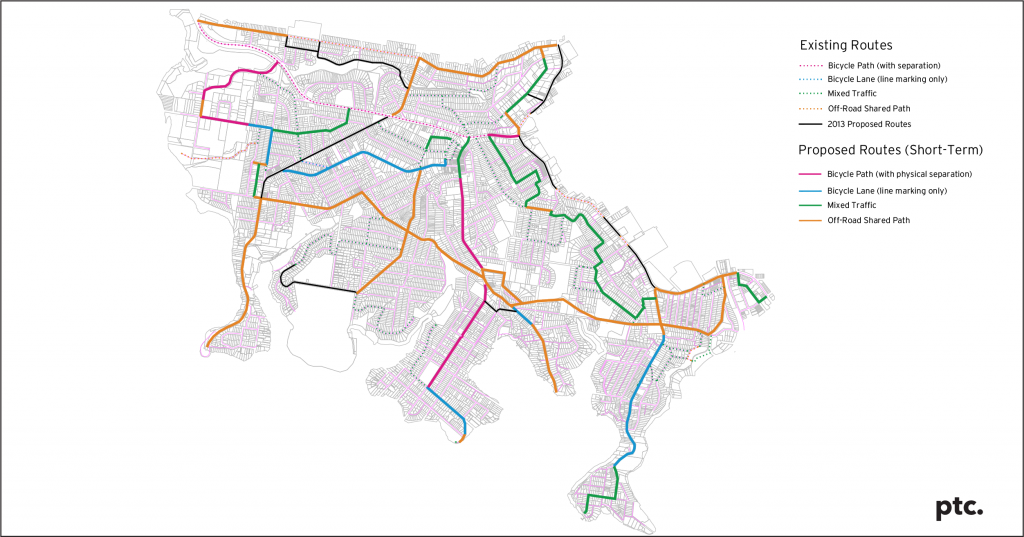 ptc. was previously engaged by Lane Cove Council to review and update Council's Pedestrian Access and Mobility Plan in 2018.
Project
Lane Cove Bike Plan
 Client
Lane Cove Council
Location
Lane Cove Local Government Area
[1] Four Types of Cyclists (2009) by Roger Geller – Bicycle Coordinator of Portland Office of Transport.