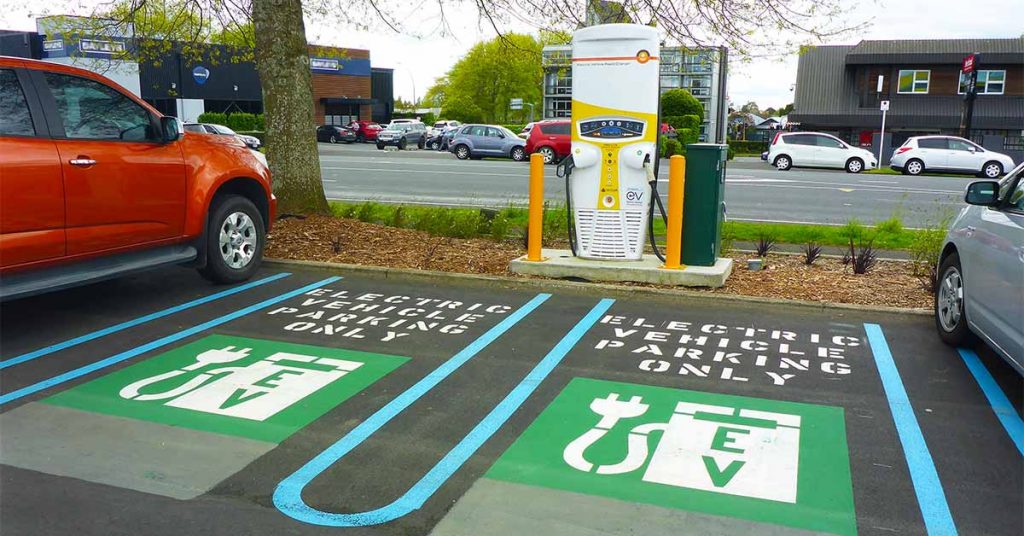 Rising disputes for electric vehicle bays
Fortune Magazine has stated that disputes for an electric vehicle (EV) parking bay is the next 'the next frontier of road rage'. As the number of EVs on the roads increase in the US, new issues surrounding EV charging are becoming more common.
One problem revolves around the dispute for charging points in car parks. EV drivers obviously get frustrated when internal combustion vehicles are parked on EV bays. But everything should be OK when an EV is parked on those bays, right? Well, not always.
The whole point of having EV chargers near retail centres, cafes, restaurants, etc. is that the driver can do something else while waiting for the charging to be complete. In this case, what dictates the period of time an EV will occupy a charging point is not necessarily how long it takes to get the battery charged but the time to finish shopping, eating, etc. While the latter happens, that charging point won't be able to be utilised by another EV.
EV parking bays vs EV charging bays
Labelling of EV bays should be strictly as "charging" rather than "parking" to highlight the fact that a vehicle should only occupy the space whilst charging and once done should be moved to a regular bay.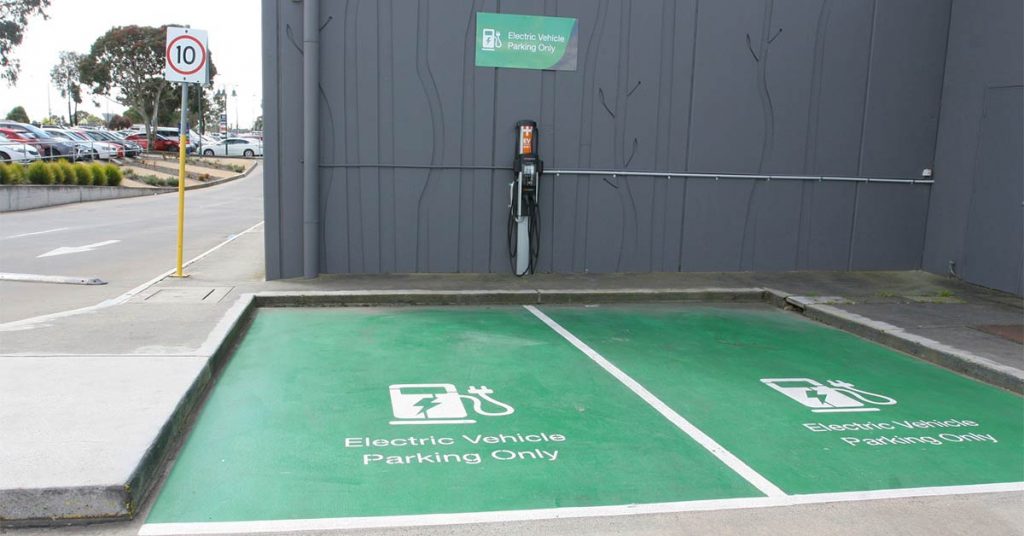 Higher turnover with reduced charging times
Another important aspect to be considered is that charging times are decreasing as new technology arises. Today, there are 350kw super chargers that can add 350km of range to an EV in just 10min.
Lower charging times result in the need of a higher vehicle turnover. Usually in car parks, the driver needs to get in the bay and reverse to get out, which takes much longer than coming in and out of a traditional petrol station, for example. There is a higher risk of further disputes and stressful situations in that scenario. Car parks haven't, therefore, the best layout for high EV charging activity.
In general, we note that car park owners and managers introduce EV chargers to offer a better customer service, differentiate from competitors, as part of carbon reduction initiatives and/or in an attempt to attract the business of EV drivers. These are all valid points but for the reasons listed above may not be sustainable in the long term.
Best location for electric vehicle charging points
Let's get something clear, we are very supportive of moving away from fossil fuelled vehicles. We just would like to point out that car parks are not the best place to install EV charging points.
In all day parking situations (or longer) such as airports as the customer cannot return to the vehicle once it is charged to move it, thus effectively making the space unavailable to anybody else.
EV charging bays in airports and other long term parking venues are best suited to a valet operation where the vehicles can be moved by attendants (or robots?) once the charge is complete and make way for a new vehicle.
Slow chargers, for example, are best placed where vehicles are parked for a long period of time, such as in residential and commercial properties, where EVs can be charged overnight and during work hours. Fast chargers should be located next to highways, providing extra range for long-distance drivers. Finally, super-fast chargers might even be located in properties with a similar layout as petrol stations allowing for a high turnover scenario.
Meanwhile in Australia…
We might not ever need to worry about disputes involving EV drivers in Australia, especially in NSW.
The NSW Government is currently analysing alternatives to tax EVs, going in the opposite direction of many countries which are incentivising EV adoption to reduce air pollution.
Distance charging, extending registration duties or Commonwealth levies are a few of the options being considered. EV owners pay luxury car tax for models costing over $75,526. Due to the lack of models available in Australia most EVs fall into that threshold.
According to NSW Treasury deputy secretary Joann Wilkie, "electric vehicles at the moment are subject to registration duties, like all cars but apart from that, they do not contribute to taxation collected that is then used for the upkeep of roads. Governments also need to consider … what sort of infrastructure model we are looking [at] for charging stations."
There are many factors against EVs in Australia. There are few car models to choose from, EVs are usually more expensive than traditional vehicles, there is a lack of charging infrastructure, just to name a few.
An EV tax is just another one to add to this list which probably explain why EVs represented only 0.6% of the total sales in 2019. In comparison, EVs account for 3.8% of sales in Europe and 4.7% in China.
Related content
Read more about this on the article Why we don't need electric vehicle chargers in car parks