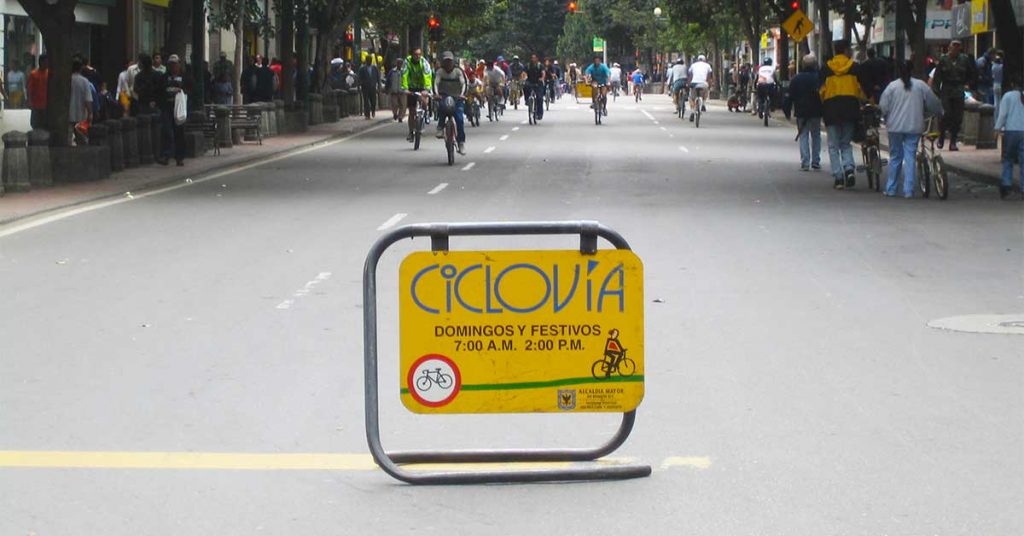 We have all been bombarded by news (mostly bad ones) related to the Novel Coronavirus. It's obviously important to keep informed with the latest instructions of Health Authorities but it's also vital to stay up to date on other topics as well.
During these times, we will continue to post on our blog and social media channels, sometimes it might be something related to the COVID-19 but not necessarily.
Last week, we came across a progressive initiative taken in Colombia which we thought worth sharing.
Bogota expanded its cycle lanes to promote cycling as a better alternative to public transport during the COVID-19 break out. On 16th of March, the city converted 22km into temporary bike paths and it has plans to add more in the near future.
Being an individual transport mode, cycling is considered by Colombian authorities a safe substitute to crowded public transport. This measure could help to slow down the spread of the virus and improve the city air quality.
A spike in bike ridership was noticed in New York City as a consequence of COVID-19 spread. The bike share program, Citi Bike, has recorded 67% more rides from 1st of March to 11th of March 2020 in comparison to the same period last year.
The city Department of Transportation also recorded a 50% increase in the week of 12th of March. NYC Mayor De Blasio announced in 19th of March that the city will act to expand cycle lanes where possible.
Apparently, Mexico City is considering adding temporary bike lanes as well. Last week, a cycling advocacy Twitter account released an image of a map with the existing and temporary lanes that were under consideration:
BREAKING: Mexico City is planning to follow Bogotá's lead and create an emergency bike network to promote social distancing in transportation. #covid19

Violet is the existing network, red indicates the new routes. pic.twitter.com/uSbrDytjU5

— Keep Hands Cleanways (@QAGreenways) March 18, 2020

The remaining question is will this translate to a permanent change in commuting behaviour once the crisis ends? We sure hope so.
There are many articles showing the impacts of the lock downs on reducing pollution. However, it is not desirable or realistic to keep everyone quarantined in order to improve air quality. So, these effects will probably be revoked once we get back to business as usual.
At the same time, it's expected that such a global health crisis may result in some  behavioural changes. We don't know what those might be yet but if people start to cycle more often and that produces a long-term change, it would certainly be beneficial for our cities.