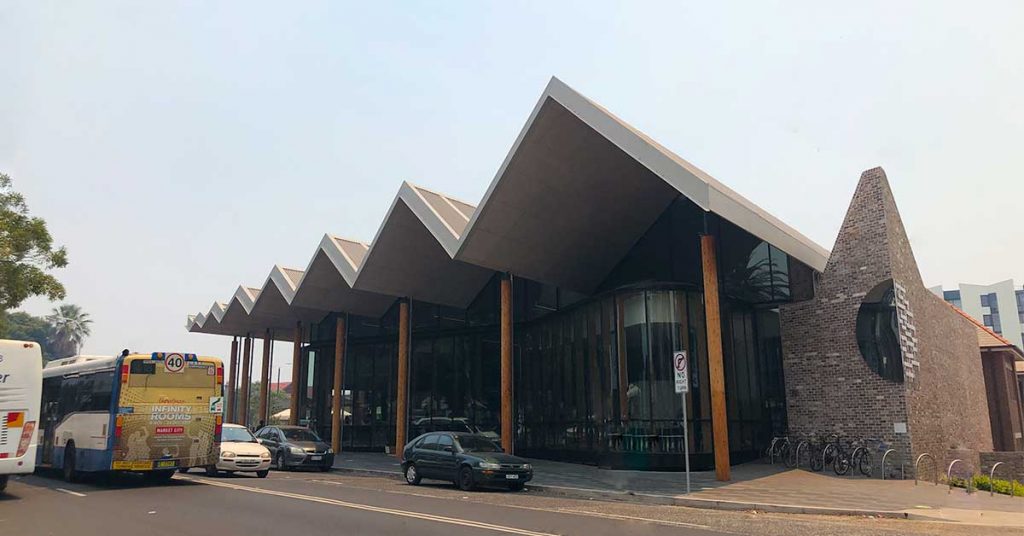 The old Marrickville hospital was redeveloped into a complex providing a 3,600m2 library and pavilion, 1,200m2 of landscaped outdoor area, a children's playground and 58 underground car park spaces. In addition to the community hub, the site includes a 225-unit residential development.
ptc.'s involvement started in 2012 when we joined BVN's team during the competition phase. This led to us being engaged by Marrickville Council to provide parking and traffic engineering advice in the development of the masterplan.
Following the approval of the development, our team worked with Mirvac during the construction stage by providing parking and traffic assessments, peer review of the construction management plan (CTMP) and Occupancy Certificate (OC).
It's great to have been involved from the early competition days right through to the final days of construction for such a landmark community project.
Project
Marrickville Library and Residential Development
Clients
Marrickville Council and Mirvac
Location
Marrickville, NSW