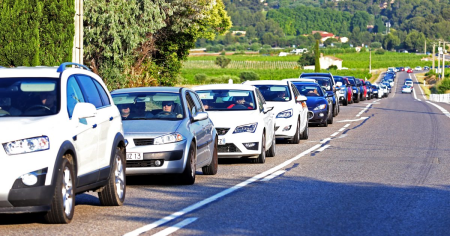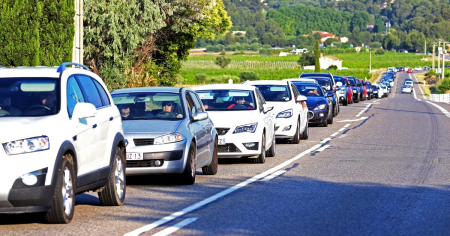 Any team responsible for the organisation of a major event will spend many hours covering all the details in regards to what attendees will encounter once they arrive at the venue. The organisers of the French Grand Prix probably made sure that drivers had the infrastructure they needed, VIP guests received the best service and fans got to see an amazing event. However, an important part seemed to be left out: the traffic planning and management needed to ensure efficient access to Le Castellet, where the race was held.
Last Friday, fans and team members attempting to arrive at the practice, were caught in huge queues, taking up to two and a half hours to cover seven kilometres, as reported by Autosport. As a result, many gave up attending the practice. Even drivers faced difficulties in the arrival, Sebastian Vettel and Romain Grosjean had problems passing a police roadblock.
According to Reuters, the traffic issues lasted throughout the weekend. Although the event recorded good attendance, 160,000 people over four days, there are concerns about next year's event as organisers will have to convince public to return.
"It's no different than it was when I was here in 1979 and the 1980s in getting in and out. And I think that's unacceptable in the modern world of sport," Force India's deputy team principal Bob Fernley said to Reuters. "If they have falling numbers (next year), they've only got themselves to blame."
Our managing partner, Cristina Lynn, drove past the exits of the Le Castellet on Friday and was dismayed by the long queues of cars trying to access the exits. We finish this post with the same question Cristina asked on Instagram: why do special events continue to ignore traffic planning?
Image credit: F1i.com