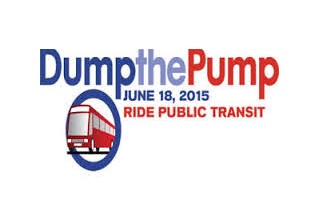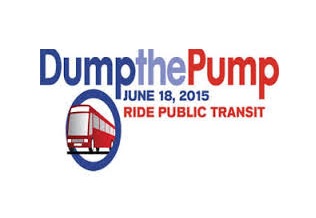 A community initiative developed by the The American Public Transportation Association celebrated the 10th annual National Dump The Pump Day last week.  Dump The Pump aims to raise social consciousness on how to save money (and the planet) by forgoing a visit to the bowser. APTA are encouraging people to take public transport and consider the potential to save money along the way.
According to the APTA Transit Savings Report, individuals who take public transportation instead of driving can save on average more than $794 USD per month.  The potential savings are based on the cost of commuting by public transportation compared to the cost of owning and driving a vehicle (including petrol, averaging US $2.75/gallon=3.79 litres), plus the national unreserved monthly parking rate in business districts (averaging ~US $166/month).
According to APTA, Americans took 10.8 billion trips on public transportation in 2014- – the highest in 58 years.  For more US transit facts, see the APTA fact sheet.