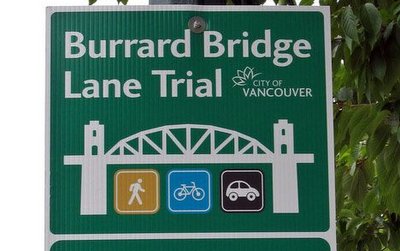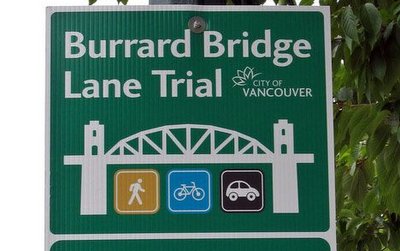 Due to an innovative planning move by the City of Vancouver, the iconic Burrard Bridge handled about 300,000 bike trips per month between September and November last year, as reported in Streetsblog USA.  Thanks to a protected bike path lane and an overhaul of the intersection at one end of the bridge, Burrard Bridge has become "the cities most popular bike route".
The first change to the flow of traffic on Burrard Bridge was undertaken six years ago, when a car lane on the west side of the Burrard Bridge was converted to a protected bikeway. There was also space to provide a sidewalk for pedestrians.    On the east side of the Bridge, the city converted the existing sidewalk into a bike path.  What started as a controversial three month trial is now a permanent fixture on the bridge.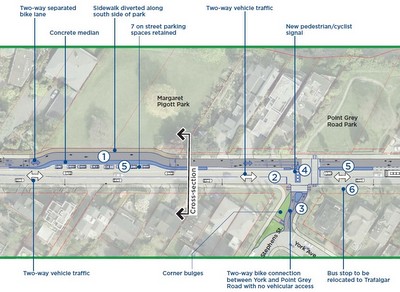 The City of Vancouver and residents are so happy with the result they are looking to remove another car lane to open up additional room for pedestrians and cyclists.   The new changes will include four car lanes and dedicated paths for walking and biking in each direction, compared to six car lanes and narrow paths with limited safe access.