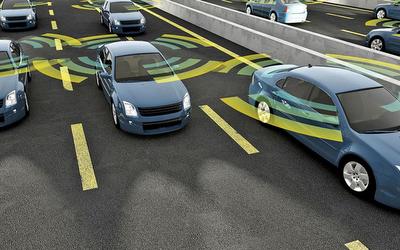 This year's Tech and Design Issue of The New York Times Magazine is completely dedicated to autonomous vehicles (AV) and it includes glimpses of possible futures. It brings up questions such as are traffic signs going to become obsolete? Are we going to become more disconnected with our cities? Are we going to exercise while commuting?
One of the articles, "Picturing the Self-Driving City" by Ann Wiener, discusses how we predict the future of autonomous vehicles. Marshall Brown, associate professor of architecture at the Illinois Institute of Technology, points out that while some are actively trying to shape the future of AV, others have a passive approach towards it.
The problem, according to the professor, is that the active ones are usually in the tech industry and value aspects such as logic, predictability and efficiency. However, "a society is cultural, and political, and aesthetic, and about desires — it's not just how you solve problems," says Brown. Therefore, when planning the cities of the future, we should always put the human component at the centre.
It's a cliché to say that the future is what we make of it, but Brown's point is that instead of trying to predict the future, we could start planning and building it. New buildings, roads and precincts being developed today will be around in an AV dominated future. Therefore, they could be designed considering not only the possible technological advancements but also what kind of society we want to leave for future generations. Not to mention the direct effect of the legislation about AV that is being written now and affects testing, development and implementation of the technology.
What is the future you envision? Read the Tech and Design Issue to get more insights.
Image Credit: Automotive News