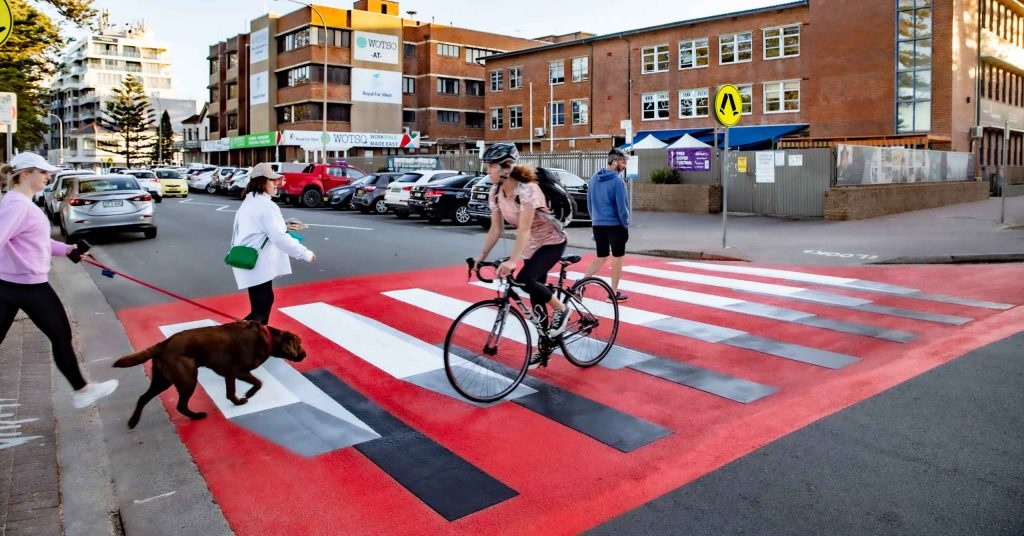 The Northern Beaches Council has recently installed a 3D pedestrian crossing in Manly (near South Steyne). Although it is the first one in NSW, these crossings have been seen around the world and even in Australia ( Melbourne and Boulia, QLD).
We wrote  about the use of 3D crossings and other innovative technologies overseas back in 2016. At the time, there wasn't enough information on the efficacy of the 3D crossings and even now there isn't a consensus.
One of the main arguments against 3D crossings is that once motorists get used to them, they don't reduce speeds and therefore their benefits are transitory.
Other concerns include their non-compliance with Australian Road Rules, which can be raised in court in the event of a collision. Enthusiasts on the other hand, point out that they are more visible than regular crossings making them a cost-effective way to improve the traditional design.
We asked our team on their thoughts on 3D crossings and here are some comments:
3D crossings have been around for a while and although they have been tested in different countries their effectiveness has not been proved.
They can become an attraction. Pedestrians trying to photograph them might disturb traffic and result in risky behaviour.
They can cause confusion for both drivers and pedestrians.
Northern Beaches Council will assess the performance of the 3D crossing over the next 6 months.
Image credit: Alec Smart