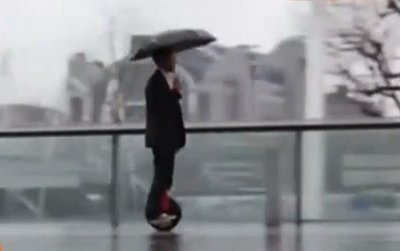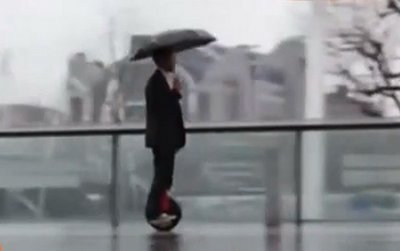 According to EcoBusiness.com, personal electric mobility devices (PMEDs) are an emerging breed of transportation in Asia.  Singapore's Marina Bay financial district has been trialling the use of "Airwheels" to help drive a shift to more sustainable urban transport.
By 2030, Asia will account for almost half of all the vehicles in the world.  PMED's may just be the answer for Asia.  The beauty of such devices is that they can help solve the problem of  the 'first and last mile' gap that stops people from using public transport – that is, the distance between a person's home or workplace and the nearest public transport node.
The use of the alternative transport methods such as Airwheels, Electric Kickscooters (e-scooters) and battery-powered bicycles represent a new generation of PMED's that will change the face of urban mobility around the world.    While these forms of transport may not yet considered "mainstream", don't be surprised if we all own one (or two) in the very near future!