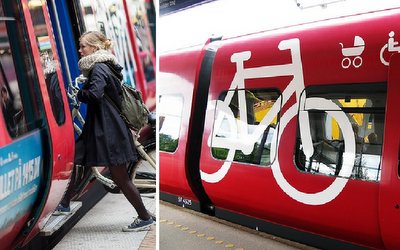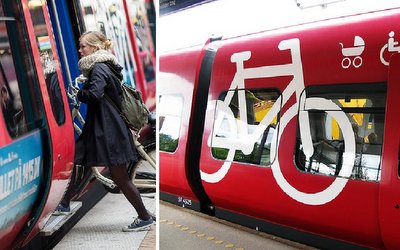 A recent US survey, presented by Progressive Railroading,  found a majority of forward thinking citizens with an environmentally-friendly vision for the future, want access to public transportation options so they don't have to rely so much on owning and driving a car.
According to the American Public Transportation Association (APTA), they have defined this group of innovative citizens as "Millennials" – people between the ages of 18-34.  They are considered members of the largest and most diverse generation in American history.  They are savvy users of technology, and their choice to live in urban neighbourhoods, means public transport is their number one priority for moving around their city.  This group of Millennials are influencing trends in the transportation sector.
The APTA recently published a report, titled "Millennials & Mobility:  Understanding the Millennial Mindset".    The Study examined what is driving the millennial generation's transportation choices, what factors will influence their future choices, and the opportunities for the US transit industry to capitalise on those choices.
More than half — 54 percent — of those surveyed said they would consider moving to another city if it offered better options for transport; for these people 66 percent said having access to high-quality transportation is one of their top three criteria when deciding where to live.    This information supports the recent US 2014 Census data, which indicated the "share of 16-24 year olds who drive to work declined by 1.5% between 2006-2013, while the percentage of young people getting to work by public transportation, foot or bicycle increased".
To attract and retain a younger workforce for our cities, our Melbourne-based Senior Traffic Engineer, Eng Hwa Lim believes this new way of thinking will change the way traffic studies deal with traffic impact and parking provision.
Eng Hwa believes architects and urban planners will be designing more complete developments to cater for the needs of this new group of 'millennials' where parking provisions for cars will be reduced, whilst more bike spaces will be considered and allocated.  This trend will result in reducing car traffic impact on the road system. This should also flow through to changes in monitoring by the respective approving bodies (such as local councils, transport and road authorities), who may need to update their guidelines to amend the trip generation, parking rates, and planning guidelines.  Eng Hwa would like to see local councils, transport and road authorities work in collaborative partnership with public transport providers to enhance bus routing and rail connections.  There is also a third piece of the puzzle here, as the tech-savvy millennials are quick to jump on board with new transport technology such as car-sharing, bike-sharing and other Uber-type ventures, which can bring about a win-win situation for all parties involved!
So where do transport, traffic and parking consultants come in?  Eng Hwa believes we should continuously push this boundary in our daily engagement with clients, fellow consultants, architects, planners and government agencies towards a more sustainable approach to urban planning that will suit "the millennials" and beyond.