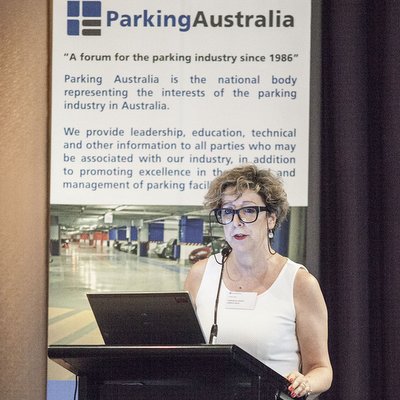 Photo credit: Parking Australia
We would like to welcome the new President of Parking Australia, Cristina Lynn.  At the Parking Australia event in Sydney on Wednesday 10th December, long standing President Larry Schneider announced his retirement from the role.
Cristina is the Managing Partner at Parking and Traffic Consultants and has been actively involved in Australia's parking industry for many years.   Having held the roles of Vice President and Treasurer for the Parking Australia board for over seven years, Cristina has been an active member of the association.  Following her election, the team at Parking and Traffic Consultants threw Cristina a surprise celebration.  [Photo Credit:  Mihira Bodaragama PTC].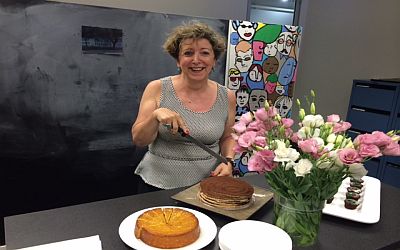 "I am honoured to take on the role of President of Parking Australia after having served on the committee for a number of years in various roles. Together with the rest of the Board and the support of our ED, I look forward to continuing to build the professionalism of the industry for the benefit of all the current and future members". Cristina Lynn December 2014
With membership of a number of industry and international bodies (International Parking Institute, British Parking Association, Parking Consultants Council) Cristina is well placed to work with Parking Australia's executive on behalf of the parking industry in Australia.