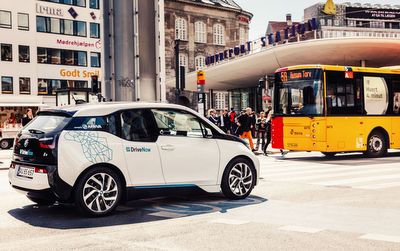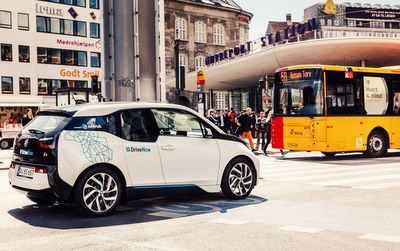 As reported in Inside EVs, a new initiative between leading business groups and providers of public transport has seen urban mobility jump to the forefront in Copenhagen.
In a joint initiative between Arriva (Denmark's provider of public transport), DriveNow (European car sharing operator) and BMW, means the people of Copenhagen can now enjoy urban mobility in an environmentally friendly and sustainable way.
Electric car sharing is the key component to this ingenious initiative.  BMW provide the i3 and through their on-demand technology, commuters can be directly interconnected with the public transport system provided by Arriva.
Not only is the i3 designed as an emission-free electric car, but it is also the world's first automobile offering 'intermodal routing', the incorporation of public transport services through the in-built navigation system.  Through the DriveNow service, commuters will be able to switch from a car to public transport and back again.
At the end of the day, this will mean less traffic, fewer emissions which ultimately leads to a better quality of life.
This progressive way of thinking shows that life quality, car sharing, interconnected mobility and environmentally friendly initiatives are possible with creative thinking and sharing of knowledge and technology.