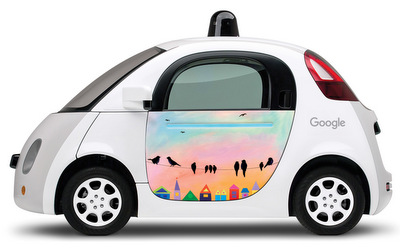 The closer we get to the introduction of autonomous cars, the more we think about its implications. According to The Economist, carmakers believe that driver-assistance is another feature to be included first in luxury cars, and then steadily trickle down until it reaches entry-level cars. Specialists from other fields have a different idea about the future; they argue that this is a disruptive technology that will change the entire fabric of car industry.
First of all, driverless car will impact the notion of car ownership. Nowadays, a car is one of our most expensive possessions, justified by the convenience it brings, offering the possibility of going anywhere at any time. However, if there is a cheaper, more convenient alternative, people will begin to question the necessity of owning a vehicle. Autonomous cars fleets can be this substitute; it can be efficient and cheap in driving one person to its destination and quickly being available for the next passenger.
Researchers as Luis Martinez of the International Transport Forum and Dan Fagnant of the University of Utah, predict that autonomous vehicles will reduce the urban car numbers in 80% to 90%. The demand for new cars will decrease, pushing the car industry to shift their production models and dismiss a considerable portion of its workforce.
The car manufacturers will have to negotiate with a low number of self-driving cars fleet operators instead of dealing directly with the consumer market, which will increase the bargain power of the buyers. Another challenge for the players of this industry is that its value will move from hardware to software and from product to service, the industry will have to adapt its resources to compete in this new market paradigm.
Self-driving cars don't affect only carmakers — insurance companies' markets will decrease and fewer taxi drivers will be needed. Also, the amount of on-street and off-street parking will be reduced due to falling demand. It will be possible to use the space previously designated for parking for other purposes, such as living or leisure areas. These modifications will possibly increase the number of people living in city centres and at the same time making commuting easier, letting those who live far from work to enjoy their daily trips without worrying about driving.
Zip Car co-founder, Robin Chase, talked to Inc. about the impacts of self-driving cars and the discussion that it will bring to our society, watch the video: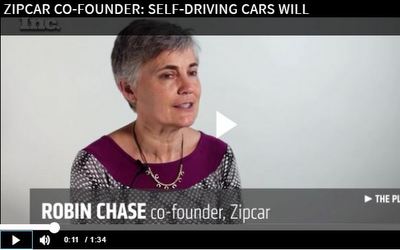 Image Source: Google and Inc.