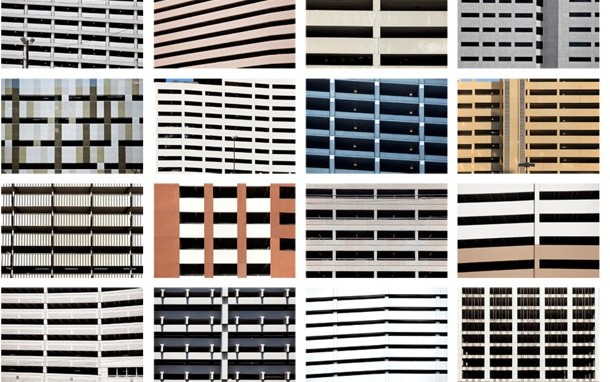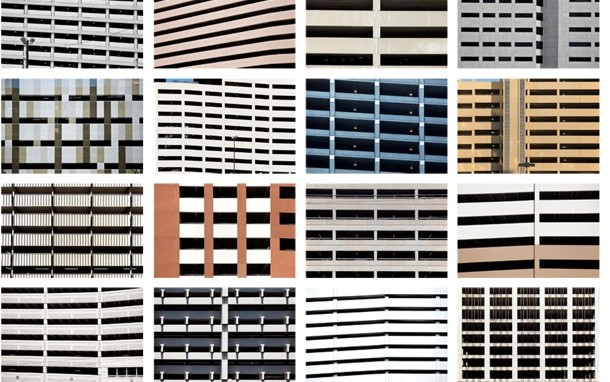 For Baltimore based photographer Ben Marcin, there is more to car parks than grey concrete and cars.  Ben aims to identify the hidden beauty and colour of a standard 'parking garage', according to citylab.com
To what is often considered as just a 'space' to park one's car, Ben is able to see the structure, the grids and patterns that makes parking garages different.
Many holidaymakers travel the world to photograph spectacular scenery, icons such as the Statue of Liberty, London Tower or special events with family and friends.  But Ben is drawn to the grid like patterns that make up what are considered "mundane structures".
Marcin became interested in parking garages on a recent trip to Los Angeles, where he first became aware of those patterns and in finding the right spot to photograph them from.  "I usually have to figure out how to get on top of a nearby building or walk out onto an elevated freeway", says Marcin.
With his magic and creative talent Marcin is able, with his camera, to make these structures oddly beautiful.  As indicated by Marcin, "there's a certain sense of 'genericness' that is often associated with the function of these buildings.  I find them beautiful and, occasionally, frightening".
Click here to see more of Ben's work.