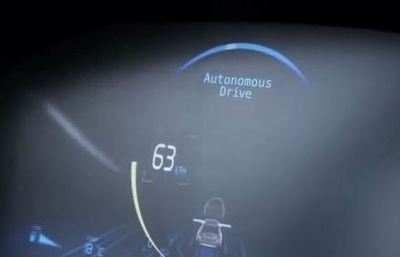 Volvo has launched its pilot program of driverless cars in Sweden.  As reported in The Guardian, the project, called "Drive Me", is the world's first large-scale autonomous driving pilot project.  The 100 self-driving Volvo cars will be tested on public roads in everyday driving conditions around the city of Gothenburg.
"Volvo's analysis on traffic safety indicates that almost all collisions that occur are caused by human error", says Eric Coelingh,Volvo Tech expert, in this YouTube overview of the project.  "If you automate driving, you take away the cause of so many accidents, and you can make traffic safer."
Volvo is working closely with project partners, the Swedish Transport Administration, the Swedish Transport Agency, Lindholmen Science Park and the City of Gothenburg. Catharina Elmsäter-Svärd, the Swedish Minister for Infrastructure remarked, "Sweden has developed unique co-operation between the authorities, the industry and the academic community. This has resulted in a world-leading position in traffic safety.  Autonomous vehicles and a smarter infrastructure will bring us another step towards even safer traffic and an improved environment. It will also contribute to new jobs and new opportunities in Sweden."
In an attempt to remove another area of "human error" and frustration, the cars will also be capable of fully automated parking, allowing the driver to walk away from the car at the parking entrance while the vehicle find a vacant spot and parks by itself.