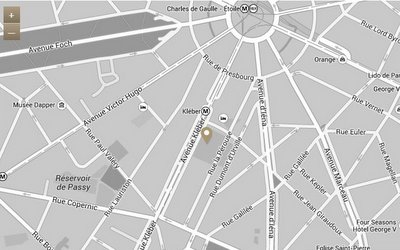 The Peninsula Hotel, situated in the heart of Paris was built in 1908, one of its many claims to fame being the site where George Gershwin wrote "An American in Paris" in 1928. It took two years to build and has recently undergone a four year restoration to bring it back to its former glory. If you are fascinated to know more about the works done during the restoration, check out the Peninsula Hotel's website.
The most interesting challenge, from our point of view, was the excavation required under the hotel to create a swimming pool/spa and an underground car park. An equivalent of 12 Olympic-sized swimming pools was removed from the site with the assistance of 70 professional miners to make way for additional underground space, all the while not affecting the integrity of the building above.
The hotel's location in the heart of Paris would have also been a traffic engineer's nightmare in managing the flow of trucks needed to remove the rubble and construct the car park.
If you would like to check it out for yourselves, rooms start at US$1,500 a night. Don't forget to send us a photo!