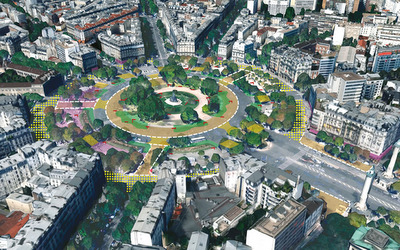 Popular squares in Paris are being redesigned to hand the city back to pedestrians and cyclists. According to CO.EXIST, seven Parisian plazas located in high traffic zones will be remodelled; the new designs will reserve at least 50% of the space for pedestrians and cyclists. The motivation for this shift is that "Parisians are finding out that what were once admirable squares of theirs are now just intersections," says Jean Macheras, the Paris delegate of the French Transportation Users Association.
Iconic landmarks such as Place de la Bastille, Place de la Nation and Place du Pantheon will be restored for pedestrians and cyclists. The project includes pedestrian spaces, 20km/h speed limit areas and car-free zones (see designs below).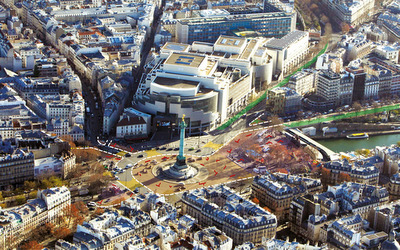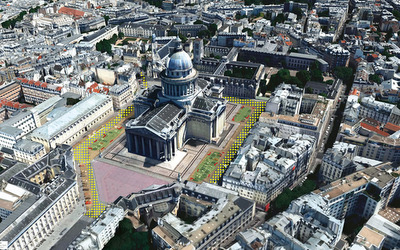 In some cases, the city will collect data regarding the usage of public space prior to making any permanent changes. For example, temporary cameras will be installed at Place de la Nation to verify how many pedestrians and cyclists pass by and to monitor traffic activity. After that, several scenarios will be tested to check the best solution for that region. The city plans to spend €30 million to get everything ready by 2020 (The Local).
Paris is making an effort to transform high traffic areas into pleasant places for enjoying the joie de vivre.
Image Source: www.paris.fr