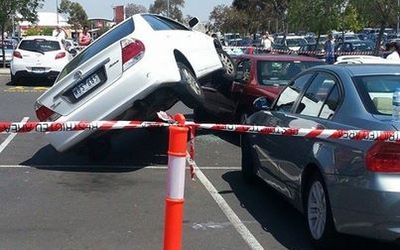 For the last post of the financial year, we thought we would celebrate parking with a bit of light relief.
As we all know, the days of anonymity are long gone since the advent of Social media and smart phones with cameras.  Back in the day, you could do something really stupid and no-one had to know about it – these days, you are simply fodder for Facebook.

Have a look at this very popular Facebook page, Melbourne's Crap Parkers.  With around 100,000 "Likes", it has obviously struck a nerve with the locals.  Billed as a "name and shame" for Melbourne's worst offenders of parking protocol, it has a great collection of "uh-oh" and groan-worthy moments.   Sydney and Brisbane also have their pages, but Melbournians win hands down for their originality. Enjoy!