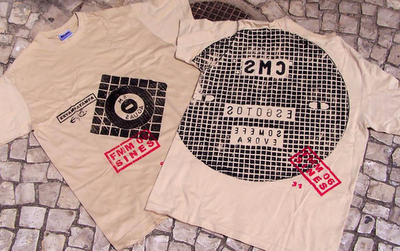 It's easy to think of branded experiences as initiatives promoting a company's products and as an opportunity to sell. However, a well-designed branded experience goes a lot further than a monologue about the brand and its products and services. The main objective should be to translate the brand into meaningful and engaging experiences.
Therefore, it's essential to understand the purpose of the brand, what feelings and emotions it wants to evoke, and the message that customers and employees should receive. How to do it involves comprehending the audience's interests and profile. Finally, branded experiences are all about making the brand come to life.
In that sense, a branded experience should be a conversation with customers. It can be entertaining, informative, fun or have any other characteristics that resonate with the brand's core and the consumer's interests.
You don't necessarily have to put giant logos everywhere; if you create the right experience and send the appropriate message, your brand will BE there.
We recently came across the raubdruckerin project, which, according to their website, "is an experimental printmaking project that uses urban structures like manhole covers, grids, technical objects and other surfaces of the urban landscape, to create unique graphical patterns on streetwear basics, fabrics and paper". They not only create unique products but the manufacturing process itself is already engaging. The products are created on the street allowing people passing by to interact with it.
raubdruckerin sells products created in the urban environment. However, this idea could easily be adapted to create a city's branded experience. Imagine how significant it would be for a community to have a "piece" of the street on their t-shirt or how fun would be to be involved in the manufacturing process. At the same time, it could be an opportunity for a city to promote their brand and engage with its community in a meaningful way.
This idea could also be translated to other organisations. Retailers could embed on the architecture of their stores a signature pattern and later explore it by printing into merchandise products.
See the videos below about the raubdruckerin project and get inspired for your next branded project:
Related article:
Image credit: raubdruckerin